"17 Years in Prison, Addiction, & Redemption in Kensington" ft. Frank Rodriguez
"17 Years in Prison, Addiction, & Redemption in Kensington" ft. Frank Rodriguez
Turning Adversity into Advocacy: Frank Rodriguez's Inspiring Path to Change
In Episode 140 of Hell Has an Exit, join Teddy Tarantino and Frank Rodriguez as they delve into the compelling life story of Frank, marked by the harsh realities of growing up in a drug-infested Brooklyn neighborhood. Frank's journey takes a dark turn when, as a teenager, he turns to selling drugs and eventually commits an armed robbery at the age of 15, leading to his arrest.
After spending 17 years in prison, Frank undergoes a remarkable transformation, becoming a dedicated advocate for those battling addiction and homelessness. Against the backdrop of Kensington, Philadelphia's opioid crisis, Frank sheds light on the dire situation, his personal struggle with addiction, and his mission to help others. He candidly addresses the criticism he faces for sharing his work on social media, explaining that documenting these stories can help reconnect families with missing loved ones and raise crucial awareness about the opioid crisis.
From documenting stories on social media to addressing the lack of support in Kensington, Frank's unwavering commitment to positive change shines through, driven by personal loss, including the recent tragic fentanyl overdose of his sister, and a deep desire to prevent further tragedies.
Discover the remarkable strength of the human spirit and the beauty of humanity in this episode as Frank Rodriguez's transformative story showcases the resilience and compassion that can shine even in the darkest of circumstances.
---
Listen to this Episode on:
---
---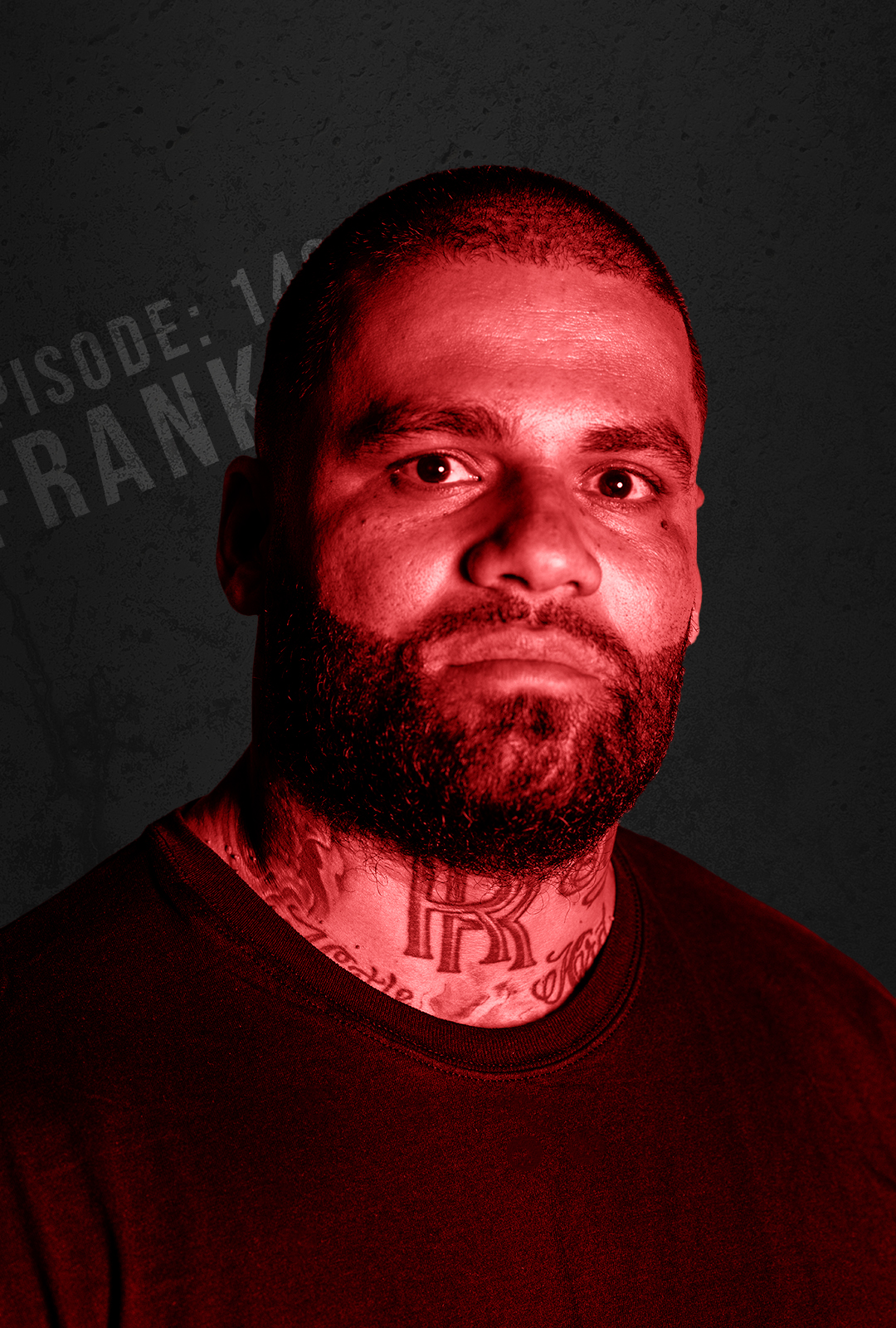 ---
Featuring:
---
Subscribe:
Don't Let Addiction Keep you Trapped!
Hell Does Have An Exit
Tune in on your
Favorite Service
Hell Has an Exit Podcast is a display of resilience of the human spirit. Our host Teddy Tarantino was addicted at the age of 14. Lost and suicidal he found his own exit in hell by getting clean at 17 and involvement in a 12 step program. Since then Teddy has dedicated much of his life helping other addicts find the Exit. On this show Teddy interviews individuals who have fought similar battles- emotionally raw, vulnerable and uncut.