6,338 Days in Hell ft. Marty Tankleff. Part 2 of 2
6,338 Days in Hell ft. Marty Tankleff. Part 2 of 2
On this weeks episode we return with Marty Tankleff on Part 2 of 2 of his incredible story. Tankleff, falsely accused of the murder of his own parents at the age of 18 years old, was framed, wrongfully convicted, and sentence to 50 years to life in prison. We left off on Episode 51, last week's episode, where Marty finds himself locked up with a life sentence. It becomes clearer than ever, that the justice system was not on his side, and that he would have to dig deep and find the courage and strength to prove his innocence and fight for his own freedom. He buries himself in the prison law library and begins the fight of his life. As the years go by, Marty is continuously thrown to the curb and denied exoneration time and time again. Everything changed when Marty and his team decided they needed to conduct their very own investigation from start to finish into the case. Upon embarking on this new journey, a whole new load of shocking evidence was discovered, evidence that would surely break the case and free MARTY! But not so fast, it was the uncovering of this new evidence that truly shed light on how corrupt the DA, and Police officers were in Suffolk county, New York. Listen to this weeks episode to find out how, after 17 years – Marty and his team were able to finally break the case and set him free. Don't miss this amazing story or will-power, determination, and perseverance.
---
Listen to this Episode on:
---
---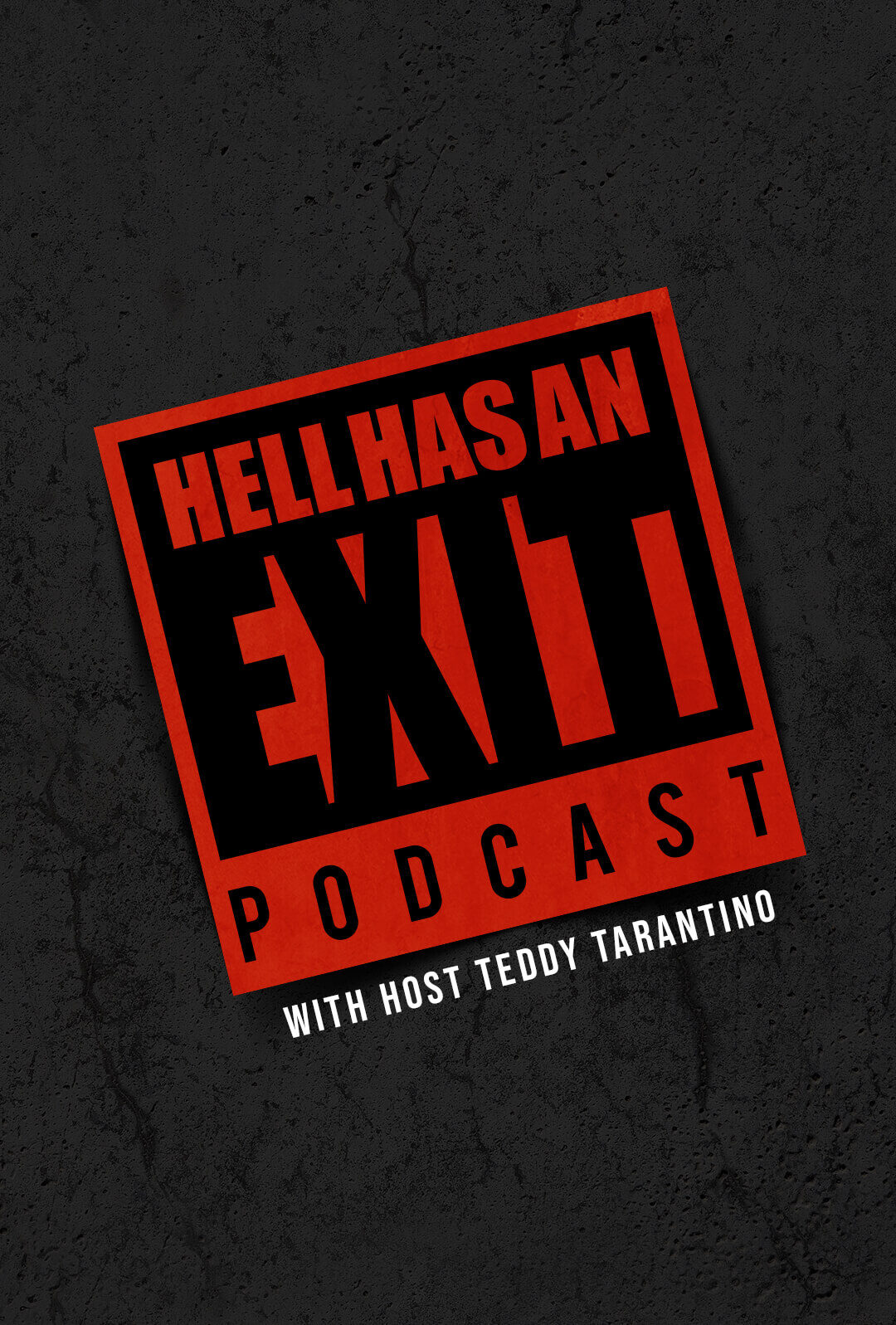 ---
Featuring:
---
Subscribe:
Don't Let Addiction Keep you Trapped!
Hell Does Have An Exit
Tune in on your
Favorite Service
Hell Has an Exit Podcast is a display of resilience of the human spirit. Our host Teddy Tarantino was addicted at the age of 14. Lost and suicidal he found his own exit in hell by getting clean at 17 and involvement in a 12 step program. Since then Teddy has dedicated much of his life helping other addicts find the Exit. On this show Teddy interviews individuals who have fought similar battles- emotionally raw, vulnerable and uncut.