A South Florida Pill Mill Prodigy Find's His Exit ft. Matty D
A South Florida Pill Mill Prodigy Find's His Exit ft. Matty D
Welcome to episode Thirty-Two of Hell Has an Exit Podcast with Teddy Tarantino. On today's episode, Teddy sits down with his good friend Matty D. The two have known each other since their early teenage years – through their drug using years, and now during the best years – The recovery years. Early on in his teenage years, Matty D. wasn't too much different than your average high-schooler. He was passionate about surfing and liked to smoke weed. However, some not-so-average things were going on around him. Things that would eventually lead him down a dark path. Matty didn't exactly have the most sound role models setting good examples for him to follow. Between his stepfather being arrested for drug dealing and his aunt – who struggled with her own addiction – inviting him over her house to do drugs any time he got in trouble; it wouldn't be long before he would find himself in the thick of his own addiction. Things really took a turn for the worse when Matty's uncle introduced him to the Florida pill mill world. He would spend all of his time filling fake prescriptions and selling pills all over the country. He quickly found himself selling just about anything – pills, weed, psychedelics, cocaine, you name it. It was right around this time, that Matty got into pills himself. Before he could even see what was happeneing, Matty's life became completely consumed by his addiction. The grip was so strong that he would use for the next 10 years to come – using through the birth of his daughter and even through her being taken away from him. Listen to episode Thirty-Two to hear how, after a decade of using and going to rehab over FIFTY times, Matty was finally able to get clean and hold on to the 12 step program. Don't miss this incredible story, as their life paths cross again from young friends, to a time of salvation – when Teddy was able to step back into Matt's life as a role-model in recovery, and help him get clean at United Recovery Project.
---
Listen to this Episode on:
---
---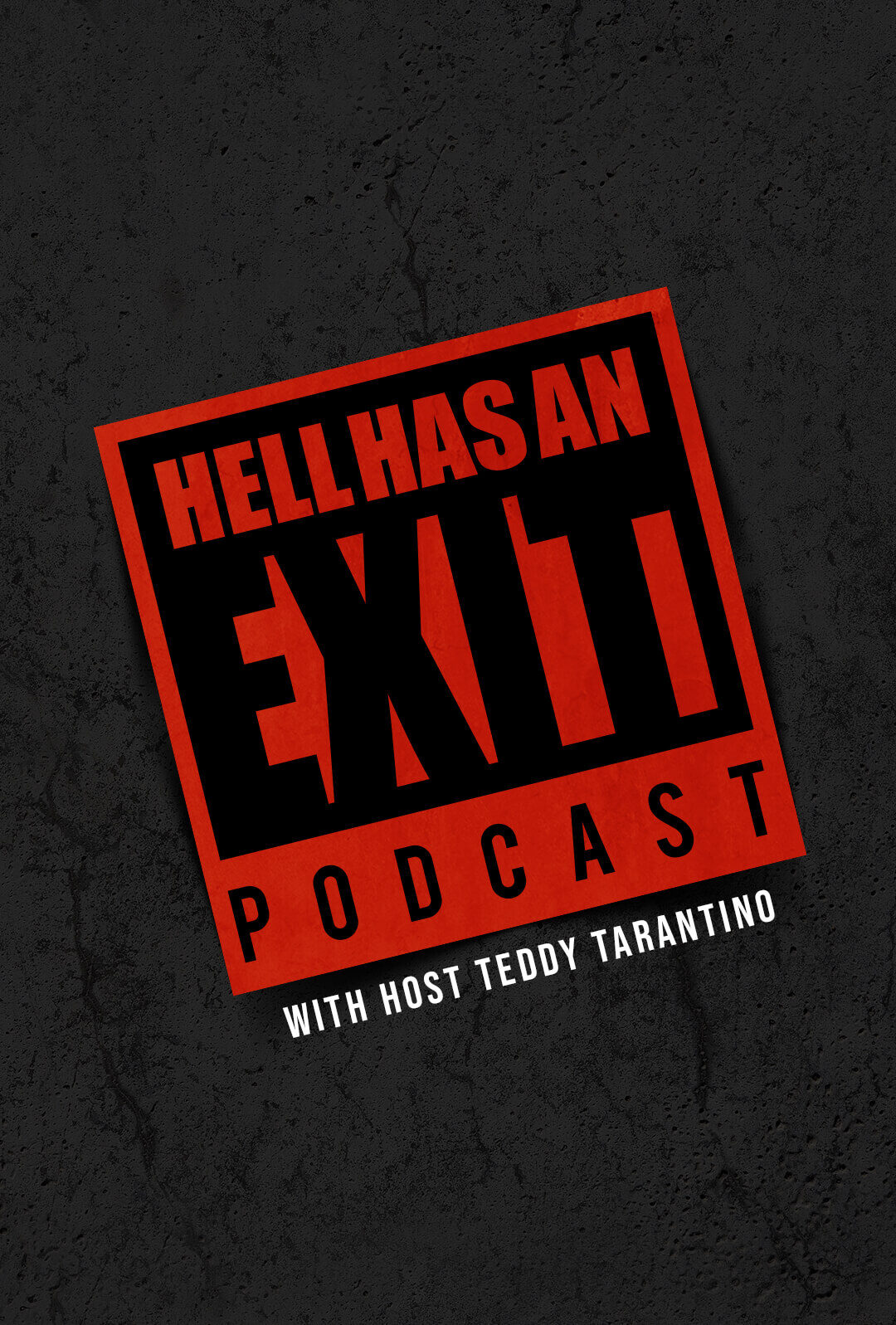 ---
Featuring:
---
Subscribe:
Don't Let Addiction Keep you Trapped!
Hell Does Have An Exit
Tune in on your
Favorite Service
Hell Has an Exit Podcast is a display of resilience of the human spirit. Our host Teddy Tarantino was addicted at the age of 14. Lost and suicidal he found his own exit in hell by getting clean at 17 and involvement in a 12 step program. Since then Teddy has dedicated much of his life helping other addicts find the Exit. On this show Teddy interviews individuals who have fought similar battles- emotionally raw, vulnerable and uncut.