"ARIA BANKS Back From Her Break" Ft. Aria Banks
"ARIA BANKS Back From Her Break" Ft. Aria Banks
Today on Hell Has an Exit, get ready for an eye-opening episode as Teddy and Aria takes us on unique journey, shining a spotlight on the adult entertainment industry. Join Aria, whose story unfolds with remarkable resilience and self-discovery, as she shares her experiences growing up on a military base and navigating the complexities of mental health challenges. Despite facing difficulties, Aria's tale takes an unexpected turn as she finds solace and empowerment through her involvement in the adult entertainment industry. From her early days of "camming" as an 18-year-old, where she quickly amassed a devoted following of 30,000 fans, to her decision to pursue a career as an adult film star, Aria fearlessly embraces her chosen path. Join host Teddy on this week's episode of HELL HAS AN EXIT as Aria shares her intimate stories from the adult industry. Through her candid and enlightening conversation, Aria invites listeners to explore the world of adult entertainment with an open mind, shedding light on the acceptance, personal growth, and empowerment that can be found within it.
---
Listen to this Episode on:
---
---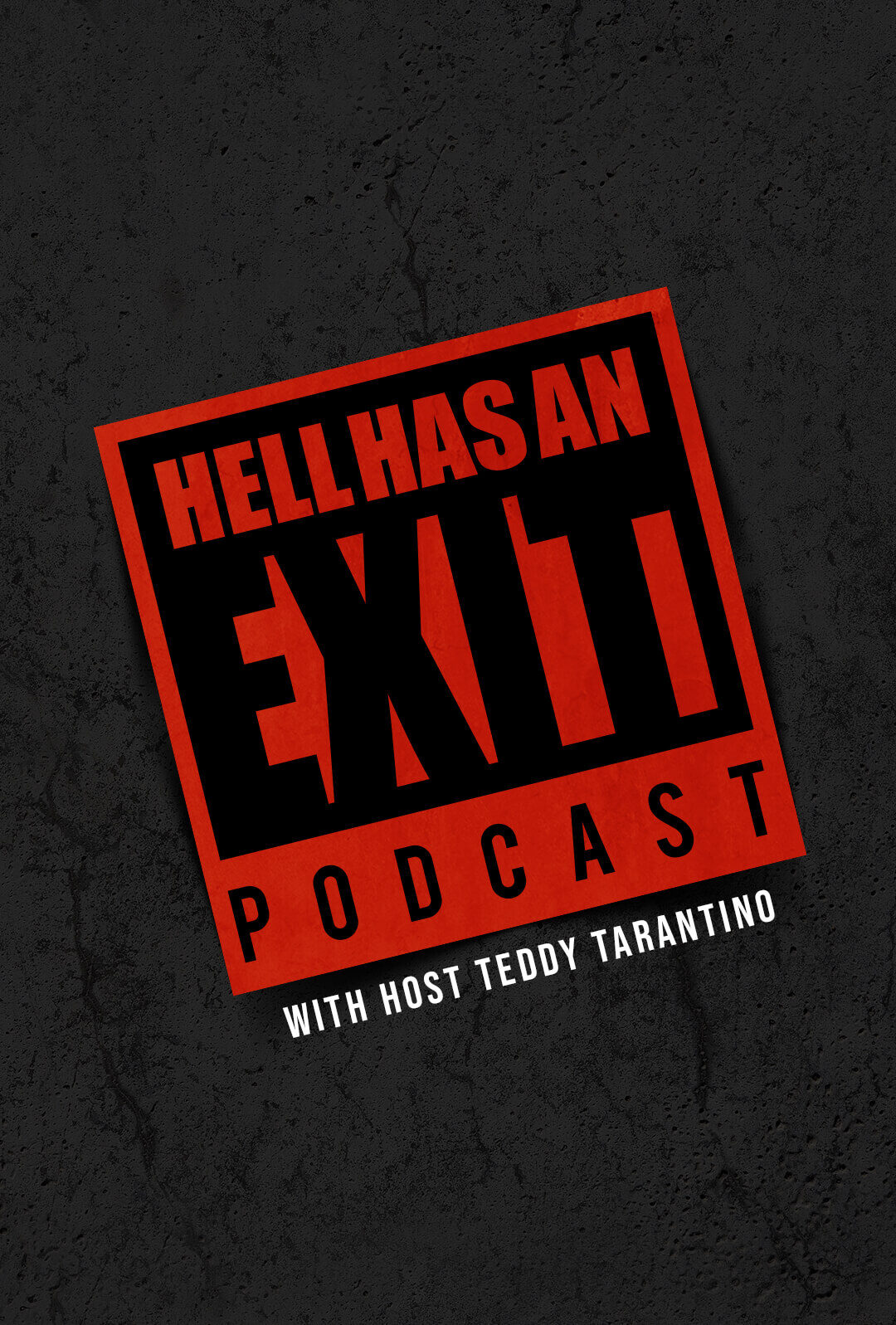 ---
Featuring:
---
Subscribe:
Don't Let Addiction Keep you Trapped!
Hell Does Have An Exit
Tune in on your
Favorite Service
Hell Has an Exit Podcast is a display of resilience of the human spirit. Our host Teddy Tarantino was addicted at the age of 14. Lost and suicidal he found his own exit in hell by getting clean at 17 and involvement in a 12 step program. Since then Teddy has dedicated much of his life helping other addicts find the Exit. On this show Teddy interviews individuals who have fought similar battles- emotionally raw, vulnerable and uncut.