"At The Edge & Cut From The Herd" Ft. Sean E.
"At The Edge & Cut From The Herd" Ft. Sean E.
On today's episode Teddy Invites friend Sean E. to share his story of addiction, relapse & recovery. From as early as he can remember, Sean tells us about his compulsive and addictive behaviors. Sean consistently found himself substituting one addiction for another. He shares the different ways that his addiction took hold and manifested in his relationship leading to a relapse after acquiring 2 years clean. During his relapses and many attempts of getting sober, Sean lost his father, overdosed multiple times, received medallions while high, became homeless and set a hotel room on fire. Listen to today's inspiring story of redemption, recovery and not giving up. Sean re-integrated himself into a 12-step program and opened his mind to the suggestions and help of his predecessors. Today Sean works in treatment, is engaged to be married and overcame and near death covid experience maintaining his recovery and is just grateful to be living life.
---
Listen to this Episode on:
---
---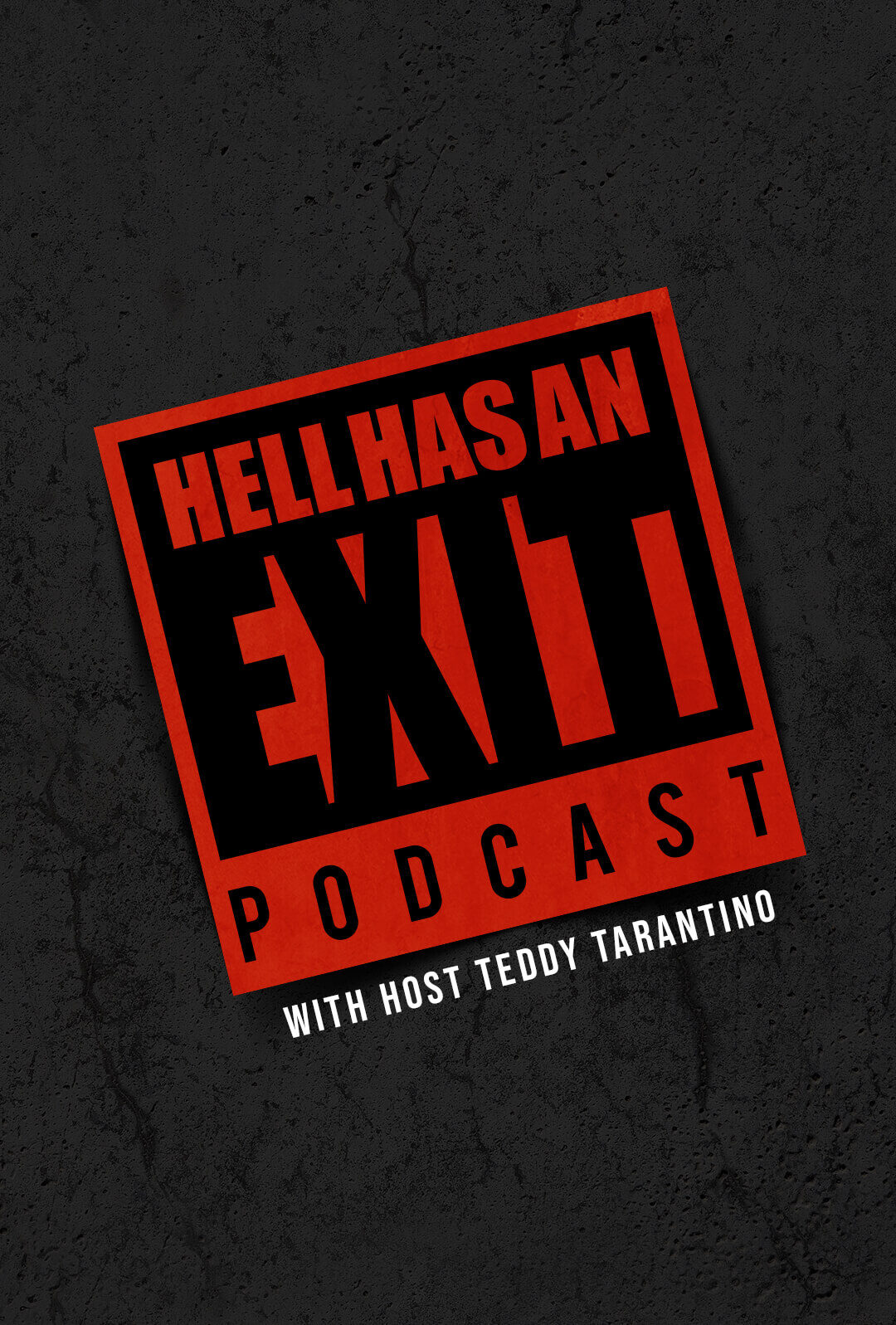 ---
Featuring:
---
Subscribe:
Don't Let Addiction Keep you Trapped!
Hell Does Have An Exit
Tune in on your
Favorite Service
Hell Has an Exit Podcast is a display of resilience of the human spirit. Our host Teddy Tarantino was addicted at the age of 14. Lost and suicidal he found his own exit in hell by getting clean at 17 and involvement in a 12 step program. Since then Teddy has dedicated much of his life helping other addicts find the Exit. On this show Teddy interviews individuals who have fought similar battles- emotionally raw, vulnerable and uncut.