"By Any Means Necessary" Ft. Marco
"By Any Means Necessary" Ft. Marco
Welcome back to Hell Has an Exit Episode 106! Today Teddy invites special guest Marco to share his story which involves using for 19 years, working in the kitchens of highly renown chefs, his involvement in the program, and using for 13 years without his wife knowing.
Marco grew up in Las Vegas spending most of his childhood and youth playing baseball. He was heavily dedicated and passionate about the sport which kept him away from trouble for a long time. One childhood memory that Marco recalls was his father, who passed away from active addiction, beating him senseless without reason. It's something that stuck with him in the years to follow when his own using got so bad. He remembered thinking that he was on his way to becoming just like his father. Something he always promised himself he would never become.
When Marco gave up baseball's life quickly began to change. He started hanging out with people who were smoking weed and introducing him to heavier drugs. On one occasion someone offered him speed. When he tried it, he immediately got sick and nothing much came of it. The next day he tried it again, and from that moment on he was hooked. Marco's new passion and profession as an adult was as a Chef. He went from working in kitchens in NYC for notable chefs to opening his own place in Brooklyn with his wife. During this time, he used cocaine to function and get through every single day.
For 13 years, his wife had no idea. She came from a world that never exposed her to drug use or addiction. When Marco hit bottom, he was desperate. He found himself completely lost and felt like the only way out would be to end his life. That was the plan. Thankfully, God had other plans. Through his family support, rehab, and the 12 steps, Marco was able to find his way out of Hell.
Today Marco has his life back, works a strong program, works as a private chef, and just started his own recovery podcast called BAMN – By Any Means Necessary. Don't miss this incredibly real, raw, and inspiring story on this week's episode of HELL HAS AN EXIT
---
Listen to this Episode on:
---
---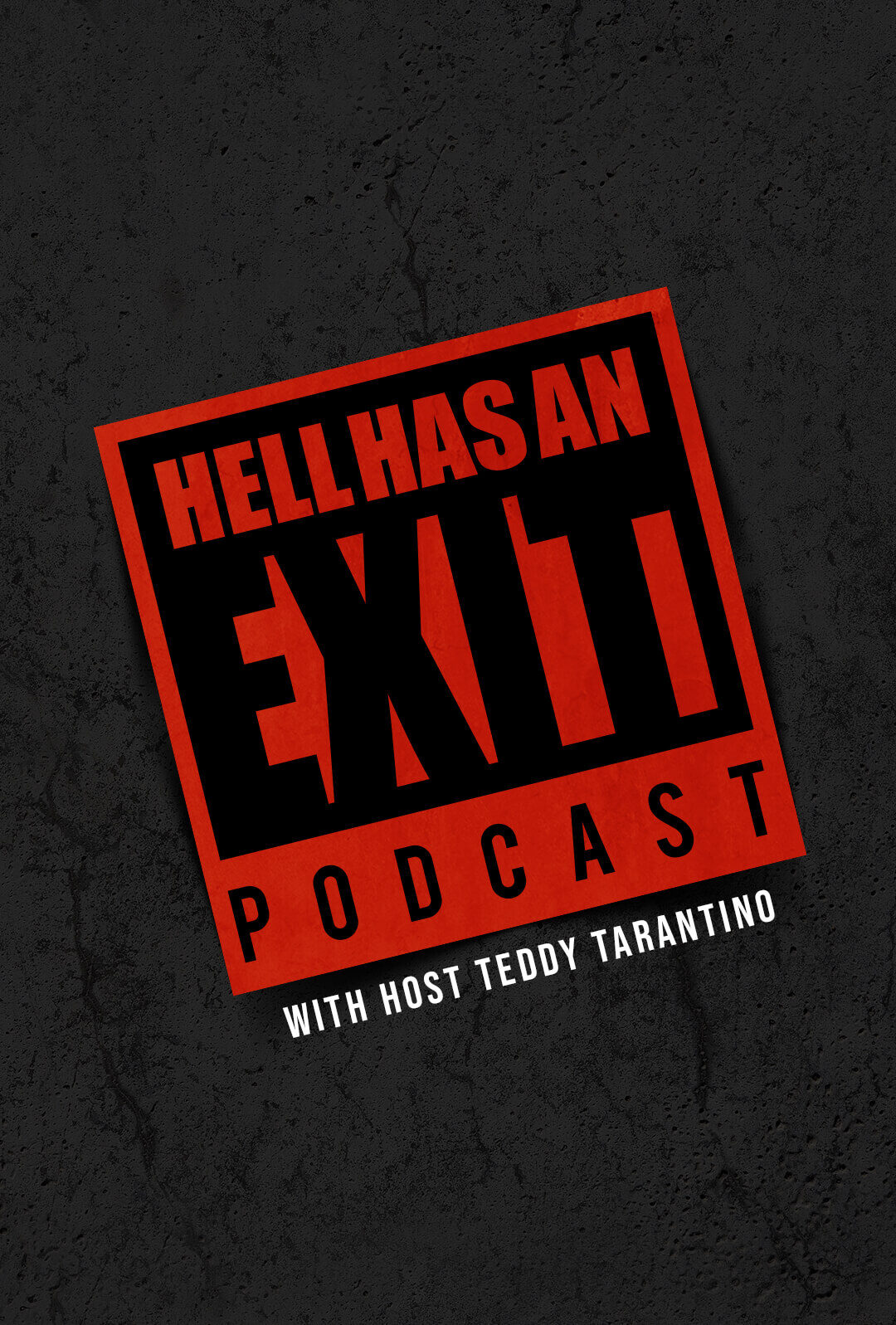 ---
Featuring:
---
Subscribe:
Don't Let Addiction Keep you Trapped!
Hell Does Have An Exit
Tune in on your
Favorite Service
Hell Has an Exit Podcast is a display of resilience of the human spirit. Our host Teddy Tarantino was addicted at the age of 14. Lost and suicidal he found his own exit in hell by getting clean at 17 and involvement in a 12 step program. Since then Teddy has dedicated much of his life helping other addicts find the Exit. On this show Teddy interviews individuals who have fought similar battles- emotionally raw, vulnerable and uncut.