Camden to Florida, Boxing The Disease One Day at a Time ft. Louie Love
Camden to Florida, Boxing The Disease One Day at a Time ft. Louie Love
Welcome to episode twenty-seven of Hell Has an Exit Podcast with Teddy Tarantino. On today's episode, Teddy sits down with friend Louie Love. The two discuss a variety of topics, including: Growing up in Camden – one of the toughest neighborhoods in New Jersey, Shooting heroin for the first time at 14 years old, being given a 15 year prison sentence, and struggling to have a relationship with his 9 children. As a child, Louie recalls spending most of his time at his grandfather's boxing gym. He loved everything about boxing and really looked up to his grandfather. When he was about 9 or 10, Louie got an opportunity to get in the ring. He remembers getting beat up pretty badly and crying after losing. It was immediately after that day, that his grandfather no longer really wanted him around at the boxing gym. Despite losing, Louie still hung around the Gym where he was soon introduced to his first drug. Two short years later, he was injecting heroin. The next 27 years of his journey on the streets were plagued by his addiction. Even after being released 6 years early from a 15 year sentence, Louie kept down the same path he had been on. It wasn't until he was finally introduced to the 12 step program, that Louie was able to persevere and was able to see the light at the end of the tunnel. Teddy recalls hearing Louie speak at meetings, and credits him as one of his major influencers early on in his recovery. Listen to this profound story of redemption on this week's episode of Hell Has an Exit.
---
Listen to this Episode on:
---
---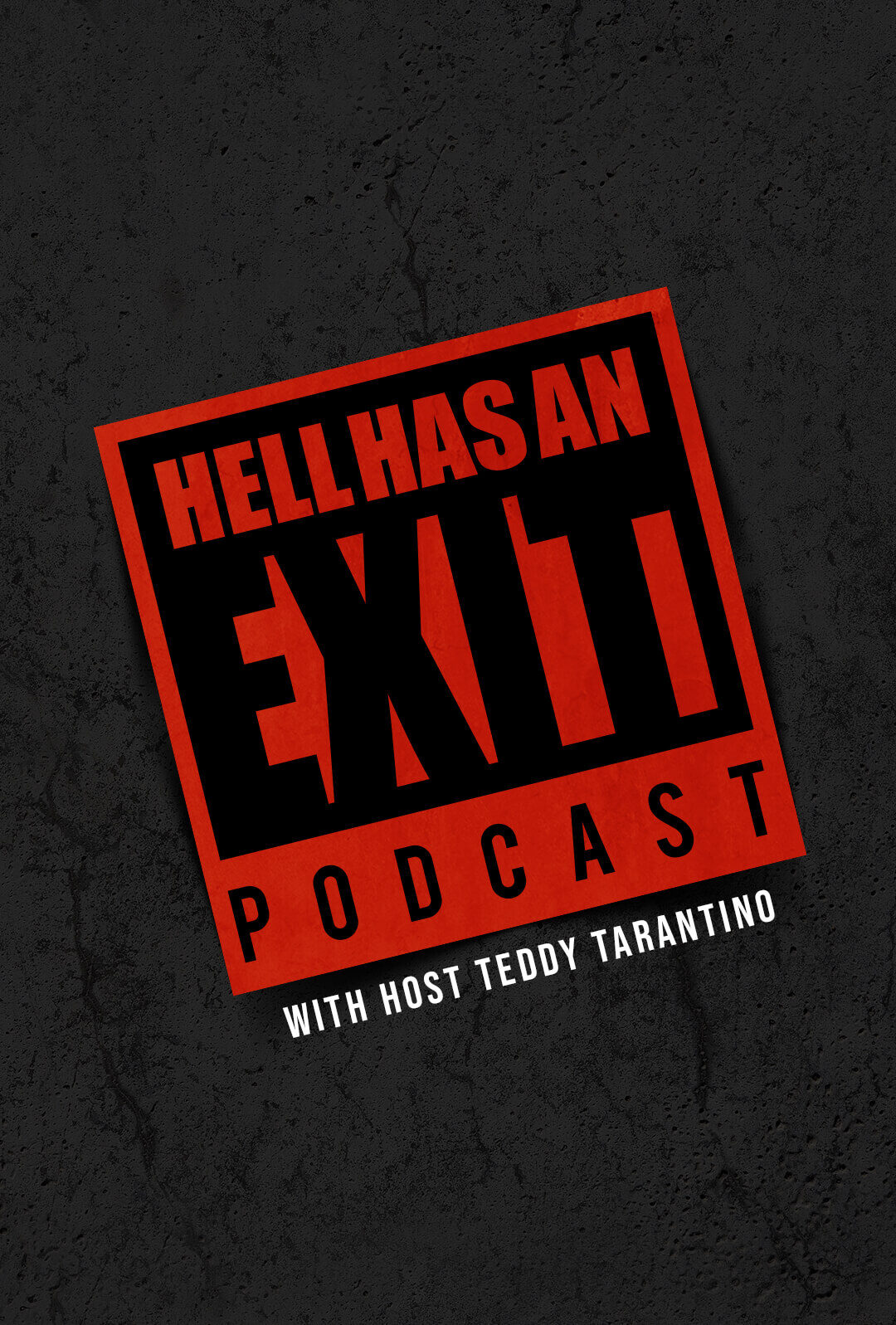 ---
Featuring:
---
Subscribe:
Don't Let Addiction Keep you Trapped!
Hell Does Have An Exit
Tune in on your
Favorite Service
Hell Has an Exit Podcast is a display of resilience of the human spirit. Our host Teddy Tarantino was addicted at the age of 14. Lost and suicidal he found his own exit in hell by getting clean at 17 and involvement in a 12 step program. Since then Teddy has dedicated much of his life helping other addicts find the Exit. On this show Teddy interviews individuals who have fought similar battles- emotionally raw, vulnerable and uncut.