"Can I Trust Again?" Ft Brad
"Can I Trust Again?" Ft Brad
This week on Hell Has an Exit we kick off the new year with a special guest by the name of Brad. On this Episode Brad and Bryan get deep into Brads life, what his childhood was like, his days in active addiction, recovery, relapse, the 12-steps, and some of Brad's deepest Traumas. Brad was born and raised in Baltimore, Maryland. His father was a Homicide detective who was completely consumed by his career and his mother did her best to raise 3 boys in a low-income Baltimore neighborhood. Brad often found himself on his own, especially after one of his brothers was diagnosed with cancer. When he was only about 9 years old, he was offered weed laced with PCP, one time getting high was al it took for Brad. After that moment, he knew he wanted to be high all the time. Up until he was 20 years old, Brad was fully immersed in the lifestyle. He was selling pills to afford his habit as it intensified to other harder drugs like crack. When Brad was in his early 20's he went to rehab and began working a program soon after. He was able to accumulate 3 years clean. For years he battled with the idea that maybe he could just drink alcohol. All it took was one night of drinking for Brad to be right back where he was before. Today Brad shares about the transformation in his life that took place getting clean a second time. This time around, he has been able to open up about traumatic experience like losing his younger brother and the childhood sexual abuse that he kept buried deep inside his entire life.
---
Listen to this Episode on:
---
---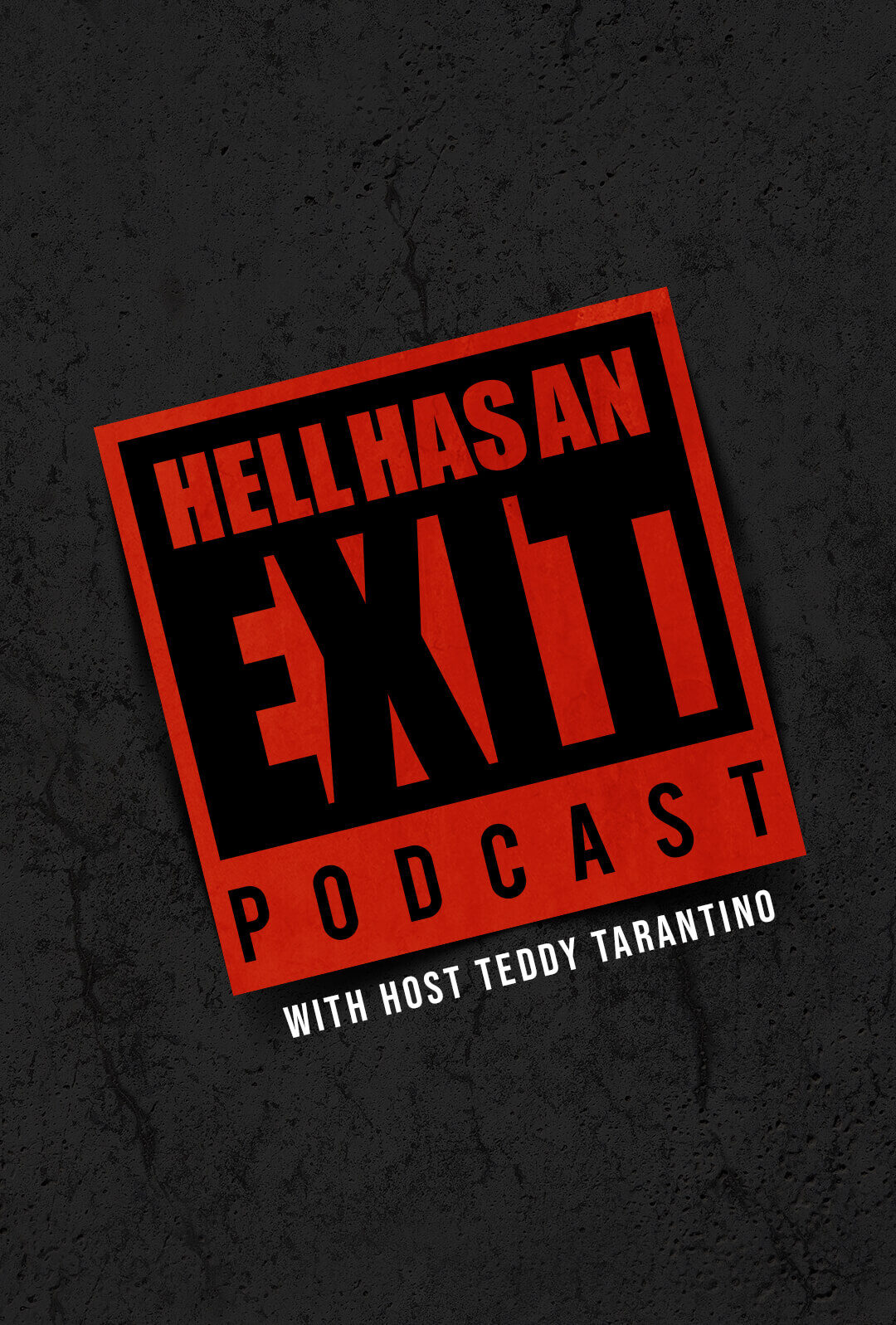 ---
Featuring:
---
Subscribe:
Don't Let Addiction Keep you Trapped!
Hell Does Have An Exit
Tune in on your
Favorite Service
Hell Has an Exit Podcast is a display of resilience of the human spirit. Our host Teddy Tarantino was addicted at the age of 14. Lost and suicidal he found his own exit in hell by getting clean at 17 and involvement in a 12 step program. Since then Teddy has dedicated much of his life helping other addicts find the Exit. On this show Teddy interviews individuals who have fought similar battles- emotionally raw, vulnerable and uncut.