Conquering Demons Ft. Brandon H.
Conquering Demons Ft. Brandon H.
Join us for episode 122 of the Hell Has an Exit podcast as we dive deep into the inspiring journey of our special guest, Brandon. In this heartfelt conversation, Teddy Tarantino sits down with Brandon, a close friend, to discuss his path through addiction, recovery, and the challenges he faced along the way.
Over the past 11 years, Brandon has fearlessly battled addiction, breaking free from its grip and embracing a clean and sober lifestyle. However, even in sobriety, he encountered significant obstacles related to mental health. During the initial years of his recovery, Brandon admits that he didn't fully immerse himself in the steps or invest much effort into personal growth. While he achieved sobriety and made strides in his professional life, his personal well-being remained neglected.
At 5 years clean, Brandon found himself at a critical crossroads. Despite his sincere efforts and the support of his newfound friends, he sat outside a café, questioning the very essence of his existence. This poignant moment serves as a reminder that the journey to sobriety is not without its challenges, and the importance of continuous self-improvement and working the program to navigate through life's trials.
In his heartfelt conversation with Teddy, Brandon shares his tumultuous childhood, battling severe health issues as an infant and later as a young man plagued by sickness and weakness. His struggles, combined with the complex emotions stemming from his early health struggles, eventually led him down a destructive path of drug addiction, including the depths of opioid abuse.
However, Brandon's story takes a turn as he finds faith in himself through personal growth and dedicated adherence to the steps while staying clean and sober. His life undergoes a remarkable transformation marked by extraordinary success and personal growth within his recovery journey.
Brandon has forged deep connections, prioritized his mental health, found true love, and received abundant blessings along his awe-inspiring path.
Don't miss this week's episode of "Hell Has an Exit," where Brandon's captivating story will inspire and empower you. Join us as we witness the resilience of the human spirit and the power of redemption on the road to clean and sober living.
---
Listen to this Episode on:
---
---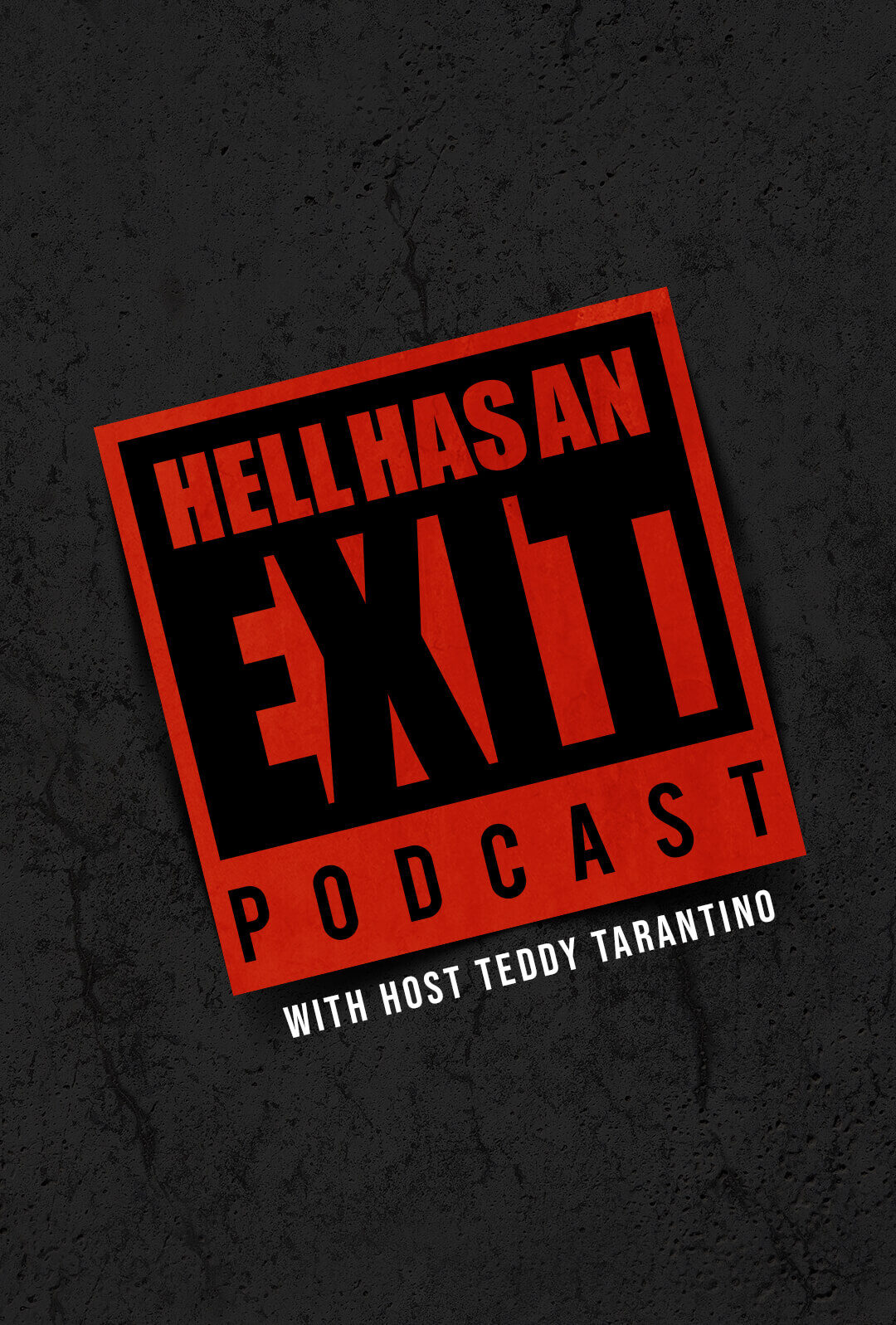 ---
Featuring:
---
Subscribe:
Don't Let Addiction Keep you Trapped!
Hell Does Have An Exit
Tune in on your
Favorite Service
Hell Has an Exit Podcast is a display of resilience of the human spirit. Our host Teddy Tarantino was addicted at the age of 14. Lost and suicidal he found his own exit in hell by getting clean at 17 and involvement in a 12 step program. Since then Teddy has dedicated much of his life helping other addicts find the Exit. On this show Teddy interviews individuals who have fought similar battles- emotionally raw, vulnerable and uncut.