Fighting a Double Murder He Didn't Commit ft. John Huffington
Fighting a Double Murder He Didn't Commit ft. John Huffington
Welcome to episode seventeen of HELL HAS AN EXIT Podcast with Teddy Tarantino. On today's episode, Teddy sits down with John Huffington to discuss John's incredible true story. At 18, John was an up-and-coming Maryland drug dealer, moving weight for the cartel and running with the Greek mob. However, before his 20th birthday he found himself caught in a web of death, bad luck and worse timing. On Memorial Day in 1981, police found the body of Diane Becker, 21, stabbed and beaten to death in her home in an Abingdon RV park. Her boyfriend, Joseph Hudson, a popular local disc jockey, was found shot to death a few miles away. The next morning, one of John's acquaintances asked him to visit the police station and say they were together the night before. Immediately after giving the alibi, John was handcuffed for a double murder he didn't commit, marking the beginning of a 32-year fight for his freedom. During those 32 years, John lived in the prison's law library, relentlessly searching for a way out. After decades spent battling a legal system that falsely accused him and a district attorney determined to keep him in prison, newly discovered DNA evidence in 2013 turned the case upside down. Don't miss this story of redemption and advocacy only on this week's episode of HELL HAS AN EXIT.
---
Listen to this Episode on:
---
---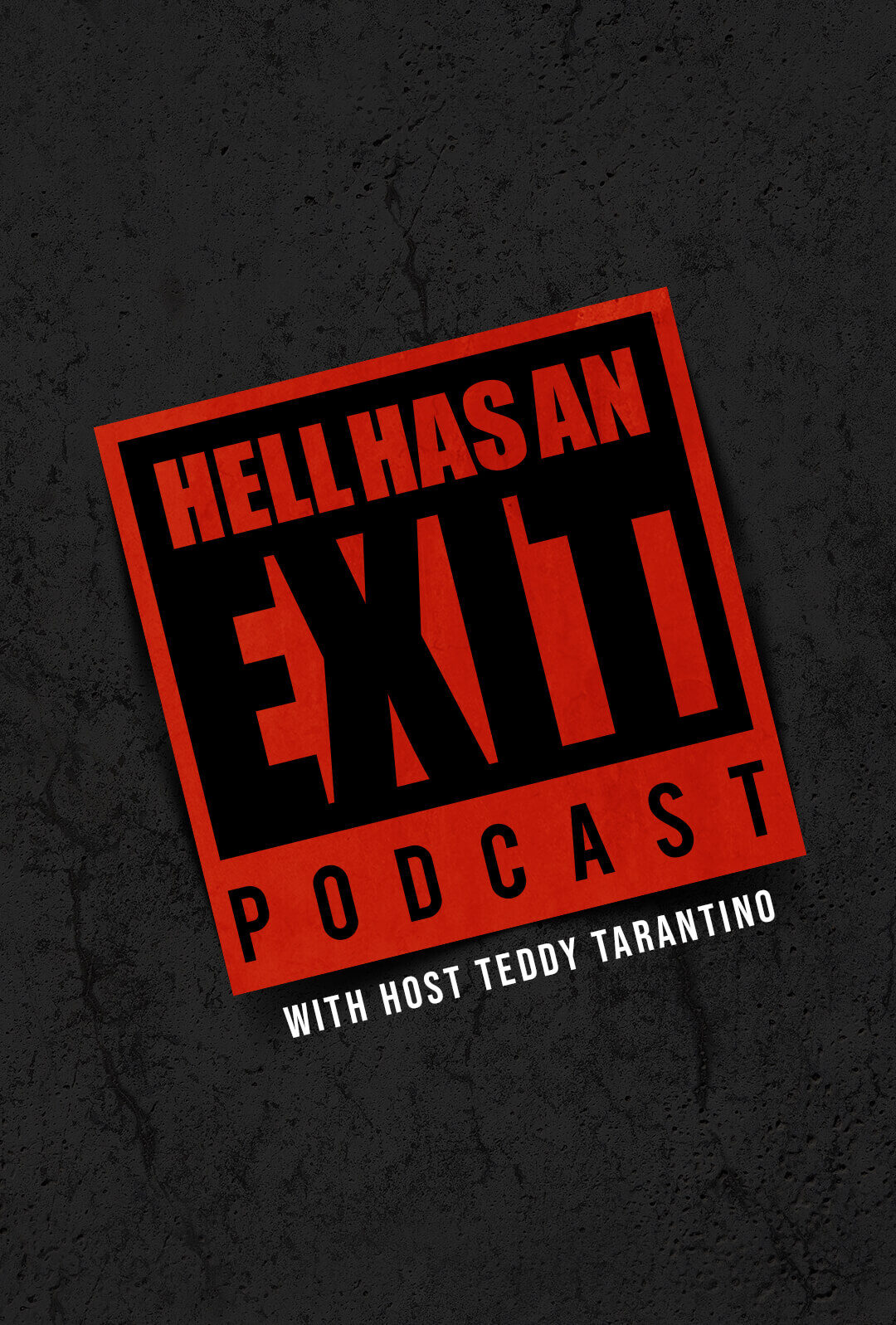 ---
Featuring:
---
Subscribe:
Don't Let Addiction Keep you Trapped!
Hell Does Have An Exit
Tune in on your
Favorite Service
Hell Has an Exit Podcast is a display of resilience of the human spirit. Our host Teddy Tarantino was addicted at the age of 14. Lost and suicidal he found his own exit in hell by getting clean at 17 and involvement in a 12 step program. Since then Teddy has dedicated much of his life helping other addicts find the Exit. On this show Teddy interviews individuals who have fought similar battles- emotionally raw, vulnerable and uncut.