From Living To Use, To Using To Live ft. Baltimore John
From Living To Use, To Using To Live ft. Baltimore John
Welcome to episode Thirty-Three of Hell Has an Exit Podcast with Teddy Tarantino. On today's episode, Teddy sits down with good friend Baltimore John. On this episode Teddy and John dive right into what it was like for John being born and raised in Baltimore, and what his early childhood teenage years were like. For John, his abusive father kicked off the beginning of a tumultuous upbringing until his parents finally got divorced. It wasn't smooth sailing after that though, as John and his mother bounced around rough neighborhoods in Baltimore, scraping up what they could to get by. It was, as John describes it "as white trash as it get". Surrounded by a culture of gangs and drugs, it wouldn't be long before John would find himself immersed in the environment he found himself in. The exposure to the crime, the drugs, the abuse, and all of the other terrible events that John witnessed so early on in his life, affected him so deeply that he would eventually begin suffering from PTSD. As the things progress quickly in Johns life through a whirlwind of events, he eventually finds himself addicted to crack cocaine. Much like Teddy, John was able to get clean early. Listen to this inspiring episode as the two discuss what its like getting clean so young, and what its like to be so deeply addicted to drugs at such a young age. As an educator and now social worker, John is an inspiration to his community and has an amazing story. Listen to this episode to find out how John went from being homeless and nearly dying from an addiction to crack, to a life of education and service. Everyone knows John today for his great sense of humor and the positive energy that he radiates. Check out this very interesting episode with a deep dive into the spirituality of sobriety.
---
Listen to this Episode on:
---
---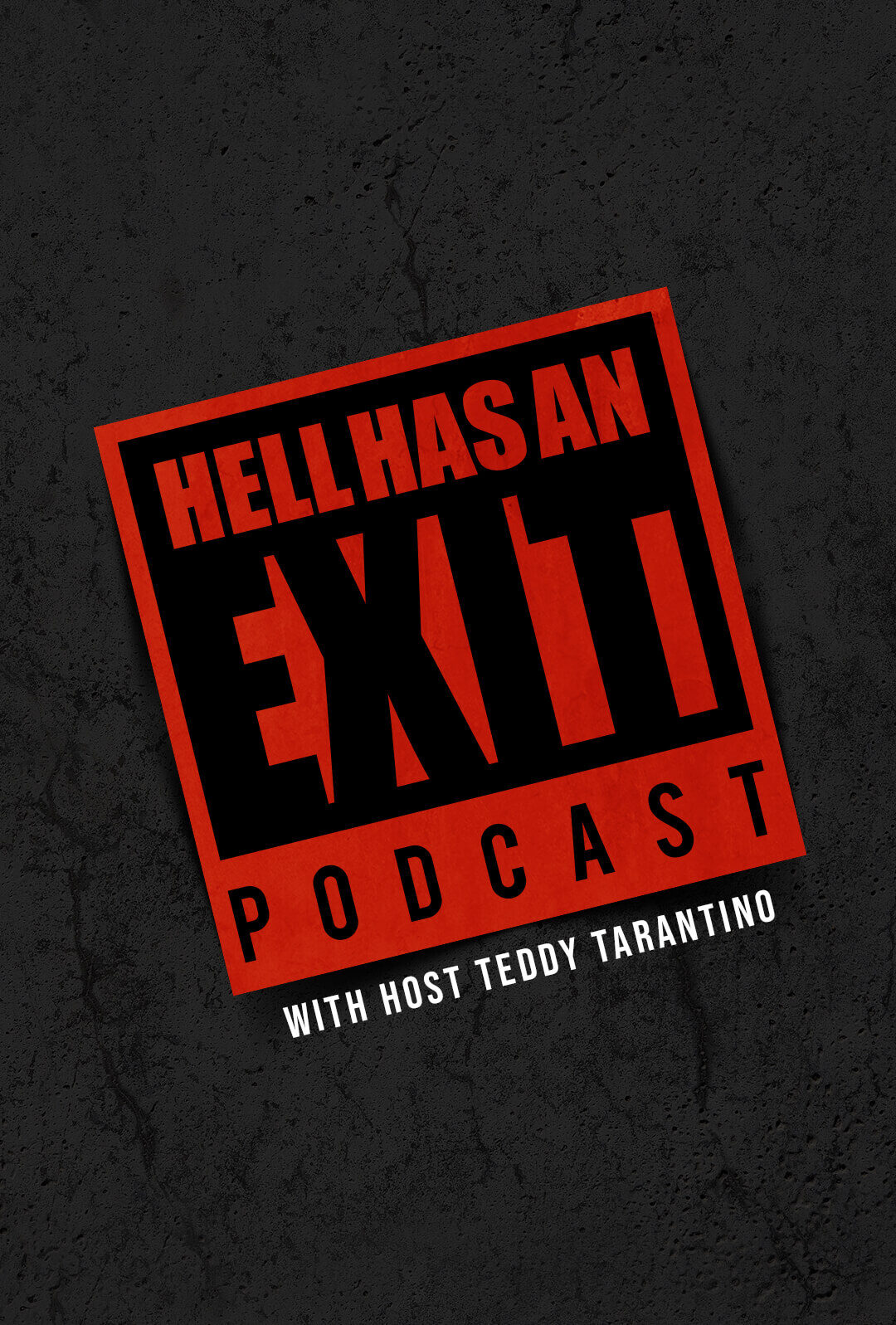 ---
Featuring:
---
Subscribe:
Don't Let Addiction Keep you Trapped!
Hell Does Have An Exit
Tune in on your
Favorite Service
Hell Has an Exit Podcast is a display of resilience of the human spirit. Our host Teddy Tarantino was addicted at the age of 14. Lost and suicidal he found his own exit in hell by getting clean at 17 and involvement in a 12 step program. Since then Teddy has dedicated much of his life helping other addicts find the Exit. On this show Teddy interviews individuals who have fought similar battles- emotionally raw, vulnerable and uncut.