GRATEFUL Ray Ft. Ray R.
Today on Hell Has an Exit Teddy invites Ray, a recovering addict & founder of GRATEFUL. Apparel. Born and raised in the streets of Jackson Heights in Queens New York, all Ray ever knew were the streets. His mother left when he was a young child and his father struggled with alcohol battling his own demons. Instead of growing up with family support & a house hold filled with love, It was crack cocaine that provided the warm embrace we all seek. Addiction sunk its teeth deep into Rays soul for 15 years, until he was met with the desperation and willingness to surrender and get clean. Through faith, willingness, and determination Ray found his exit from Hell. He attended hundreds of meetings (over 200 in 90 days to be specific) with his number one goal being – DON'T USE. Ray's story is so important because it shows that even though you can be clean for years, the disease is so powerful that if you're not paying attention it can very quickly leave you feeling desperate, alone, and empty. It shows us that if you don't address the underlying & deeper rooted issues it can and will find a way to slowly creep its way back in. For Ray, it was his attempt to fill a spiritual void with something physical that ultimatley led him down a dark path once again. Listen to this vulnerable and inspiring story as Ray opens up about something he never has before, exclusively on HELL HAS AN EXIT
---
Listen to this Episode on:
---
---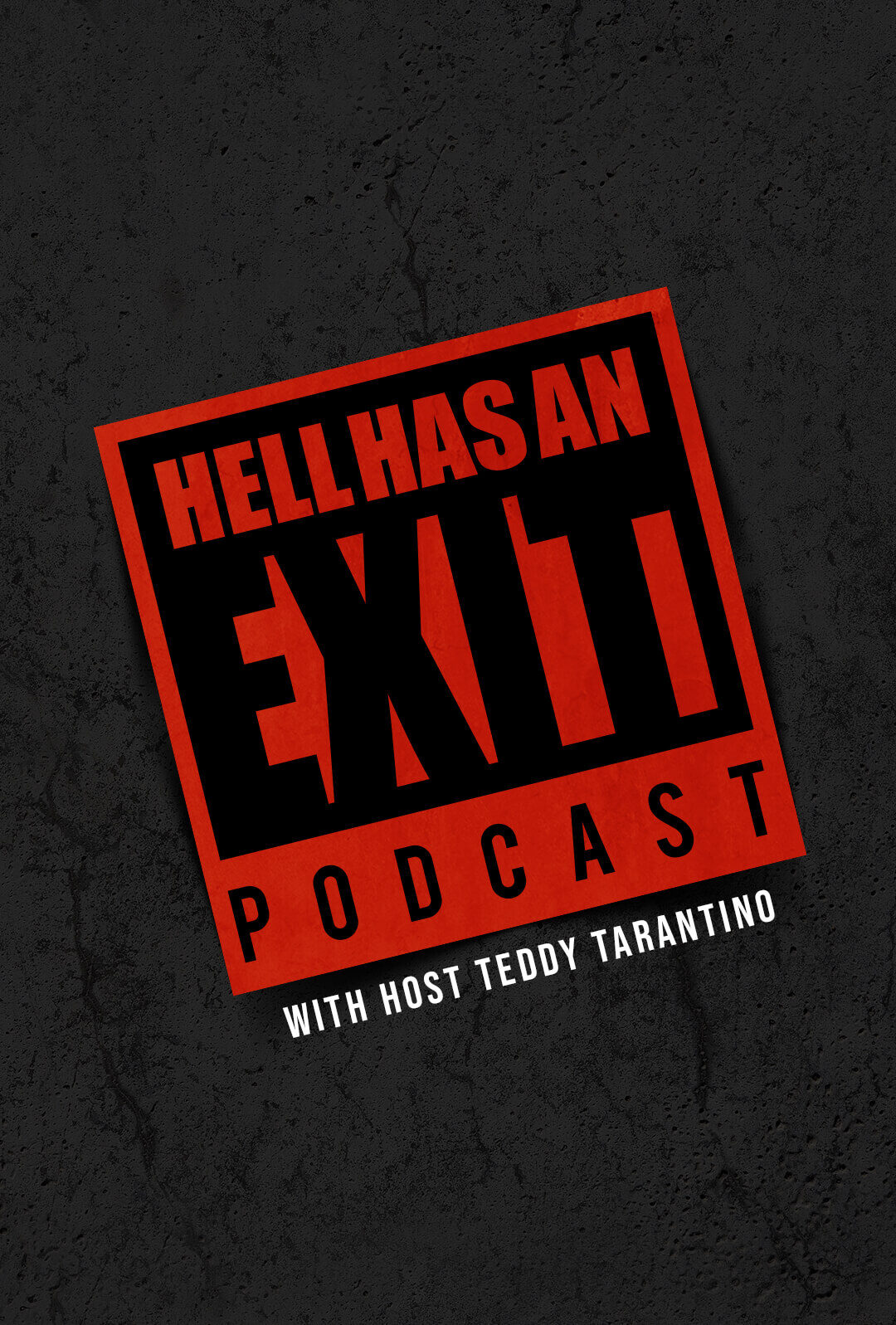 ---
Featuring:
---
Subscribe:
Don't Let Addiction Keep you Trapped!
Hell Does Have An Exit
Tune in on your
Favorite Service
Hell Has an Exit Podcast is a display of resilience of the human spirit. Our host Teddy Tarantino was addicted at the age of 14. Lost and suicidal he found his own exit in hell by getting clean at 17 and involvement in a 12 step program. Since then Teddy has dedicated much of his life helping other addicts find the Exit. On this show Teddy interviews individuals who have fought similar battles- emotionally raw, vulnerable and uncut.