Hell Has an Entrance: PART 1 ft. Teddy Tarantino
Hell Has an Entrance: PART 1 ft. Teddy Tarantino
Welcome to episode 34 of Hell Has an Exit Podcast with Teddy Tarantino. This episode is Part 1 of 4 of the "Hell Has an Entrance" special, where host – Teddy , begins to share his own personal story. Teddy grew up in good neighborhood with plenty of friends. On paper, his environment seemingly provided everything a kid could ever need to flourish and have a healthy and normal upbringing. For many reasons though, he always felt different. Through the years, Teddy has had the ability to do some deep self-reflecting, he's gone back and worked through some of his earliest memories, childhood experiences and traumas. It's through this, that Teddy has come believe that he may have very well been born an addict. By 9, Teddy smoked for the very first time with the new punk rock kid that had just moved in next door. He realized how quickly he could make friends through smoking weed with just about anyone. From that day forward, it became clear to Teddy that drugs would be his way to acceptance. Being the little brother, it wasn't unusual for his older brother to reject him, (as siblings often do growing up) but when Teddy offered to smoke them out – he was instantly accepted and became part of the group. He was no longer "the annoying little brother", he was cool now. Teddy decided that having weed on him at all times was the answer to fitting in. It became the social lubricant that would open the door to any social group and make him the cool kid in any crowd. By the time Teddy was 13 or 14 he was already dealing weed, experimenting with cocaine, and had been arrested for the first time. In an attempt to keep Teddy from continuing down the wrong path, his parents shipped him off to Military school freshman year of highschool. They could have never imagined that this would be the beginning of an even more intense downward spiral. Teddy quickly became the known cocaine dealer at his new school. Every day, he dove deeper into his cocaine and drug addiction, taking it on as his main motivation in life and making drugs his defining characteristic. In a turning point of events, Teddy,'s buddy took him to a "crack house" for the first time so that he could sell more cocaine. Teddy,'s eyes were opened to a whole new world. Within a few months, he would take his first hit of crack – Teddy describes it his own words as being "love at first toke". By the time he was 17, Teddy found himself spending most of his time at crack houses addicted to heavy drugs… The host of our show found out from a very early age that Hell Has an Entrance, walking miles in these footsteps, he was able to experience the absolute hell that is "addiction". It is through these experiences that he not only brings us the Hell Has an Exit Podcast, but is also able to deliver us the message of HOPE. Through his devotion to recovery, Teddy has had a direct impact on the lives of hundreds of addicts – helping them get clean through sharing his story, through United Recovery Project – the addiction treatment center he co-founded, through sponsorship, or through his dedication to the Hell Has an Exit Podcast.
---
Listen to this Episode on:
---
---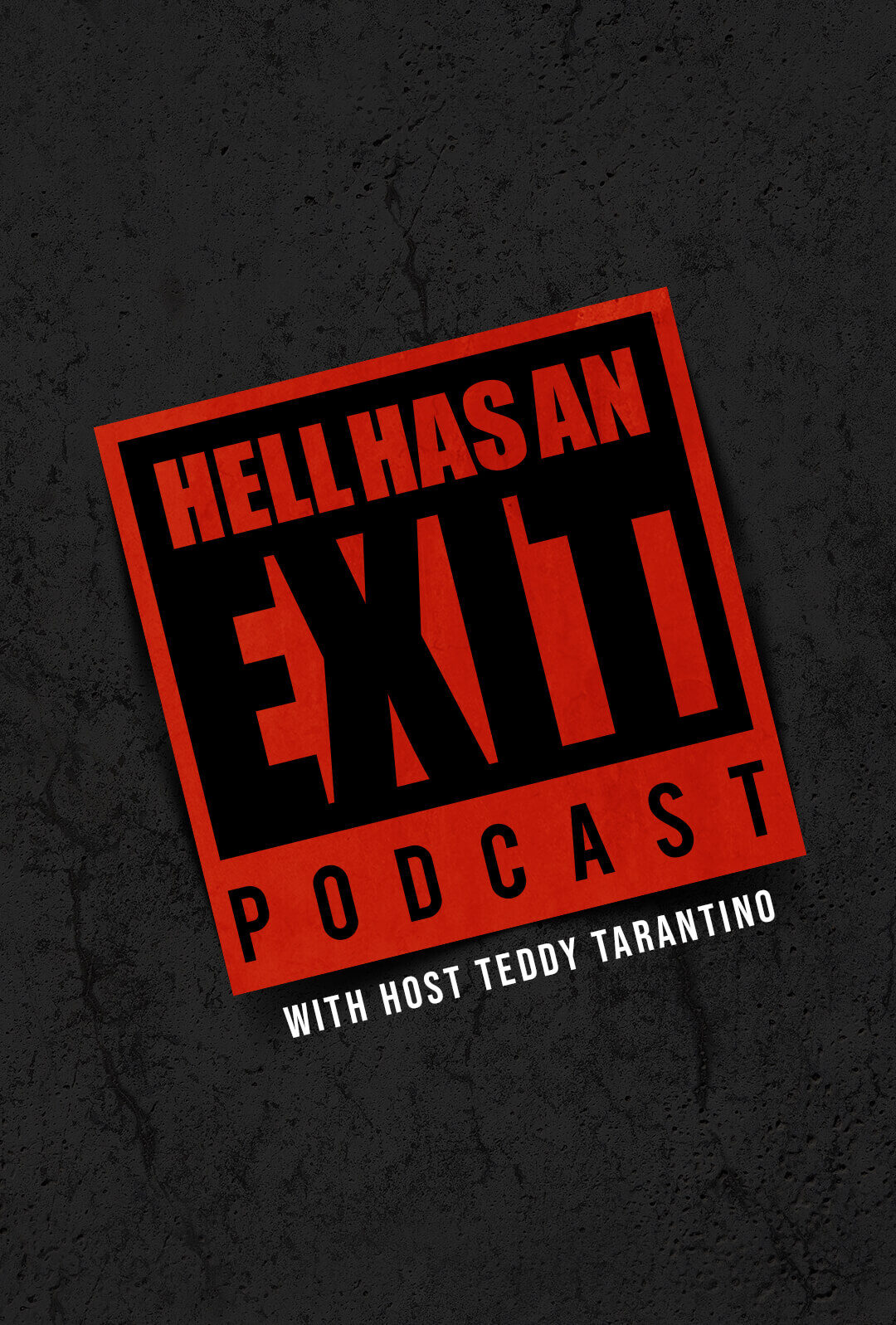 ---
Featuring:
---
Subscribe:
Don't Let Addiction Keep you Trapped!
Hell Does Have An Exit
Tune in on your
Favorite Service
Hell Has an Exit Podcast is a display of resilience of the human spirit. Our host Teddy Tarantino was addicted at the age of 14. Lost and suicidal he found his own exit in hell by getting clean at 17 and involvement in a 12 step program. Since then Teddy has dedicated much of his life helping other addicts find the Exit. On this show Teddy interviews individuals who have fought similar battles- emotionally raw, vulnerable and uncut.