Hell Has An Entrance: PART 2 ft. Teddy Tarantino
Hell Has An Entrance: PART 2 ft. Teddy Tarantino
Welcome back to "Hell Has An Entrance: Part 2 with Teddy ". On last weeks episode, Teddy left off at one of the most pivotal moments of his life – he found himself at Docs place which was basically a crack house in a neighborhood called Shady Banks. He was 14 yrs old the very first time he smoked crack. The next several years of Teddy's life can be described as an absolute hell. In order to feed his rampant addiction, he began stealing from friends, strangers, and even robbing his dealers, the drugs had completely consumed his entire being. Teddy had crossed the line from using on the weekends to being totally dependent on opiates and crack cocaine; experiencing using against his will during his teenage years. It wasn't until an intervention, that Teddy finally fell to his knees. Desperate for help, he finally admitted to himself and everyone else that he's an addict who needed help. Teddy takes us on a journey with him as he describes his first experience at detox and rehab and shares all of his vulnerabilities in raw detail. Told in his own words, Teddy shares his story in the hopes that someone who is struggling can find hope by listening. He wants to let the addict listening that it's not going to be easy , but it's not necessarily going to be hard either, it's going to be different. It's going to be a new way of life. This episode is not to be missed!
---
Listen to this Episode on:
---
---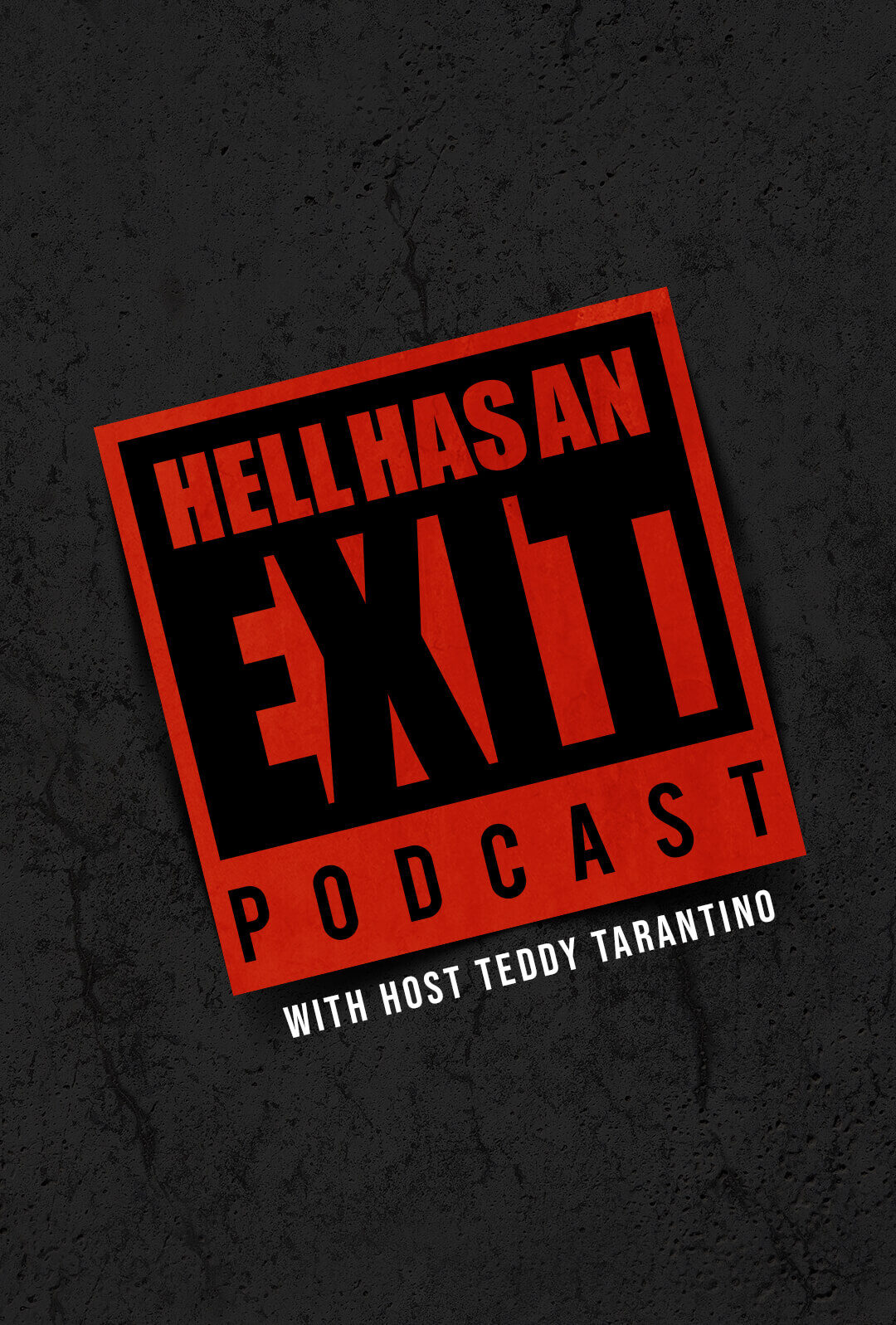 ---
Featuring:
---
Subscribe:
Don't Let Addiction Keep you Trapped!
Hell Does Have An Exit
Tune in on your
Favorite Service
Hell Has an Exit Podcast is a display of resilience of the human spirit. Our host Teddy Tarantino was addicted at the age of 14. Lost and suicidal he found his own exit in hell by getting clean at 17 and involvement in a 12 step program. Since then Teddy has dedicated much of his life helping other addicts find the Exit. On this show Teddy interviews individuals who have fought similar battles- emotionally raw, vulnerable and uncut.