Hell Has an Entrance: Part 4 ft. Teddy Tarantino
Hell Has an Entrance: Part 4 ft. Teddy Tarantino
On this week's episode, we return to Hell Has an Exit's four-part series – Hell Has an Entrance, where host, Teddy shares his own personal story of addiction and recovery. Picking up where he left off, Teddy shares some of his final memories as an addict in active addiction and describes his journey to recovery in raw detail. In this fourth and final episode, we rejoin Teddy in a memory where he finds himself meeting up with his dealer, a guy named Jamaica – at some run-down, sketchy hotel. Jamaica went off on his own to score some Roxy's for Teddy. When he returned, he found Teddy smoking crack with a random homeless woman. No one could have every guessed that the next time Teddy and Jamaica would ever see each other would be at a meeting, where Teddy would have 9 months clean, and Jamaica would be asking him to be his sponsor. This surreal moment kind of sets the premise for what the next few years of Teddy's life would be like. Teddy shares how, through the 12 steps, hard work, and dedication – he is able to regain full control of his life and turn some of his biggest goals into reality. Tune in to episode 37 to hear the true story of how Teddy goes from struggling to stay alive, to finding success in every area of his life. Through self-reflection and a deep desire to heal himself and the relationships with his friends and family, Teddy shares the powerful lessons he encounters along the way. He even opens up about his relationship with his father, a relationship that had been incredibly difficult for him and impossible to understand for a very long time, and how he was able to make amends with the associated trauma that he had been carrying around for the majority of his life. Don't miss this amazing wrap-up episode to the true story of Teddy , host of "Hell Has an Exit".
---
Listen to this Episode on:
---
---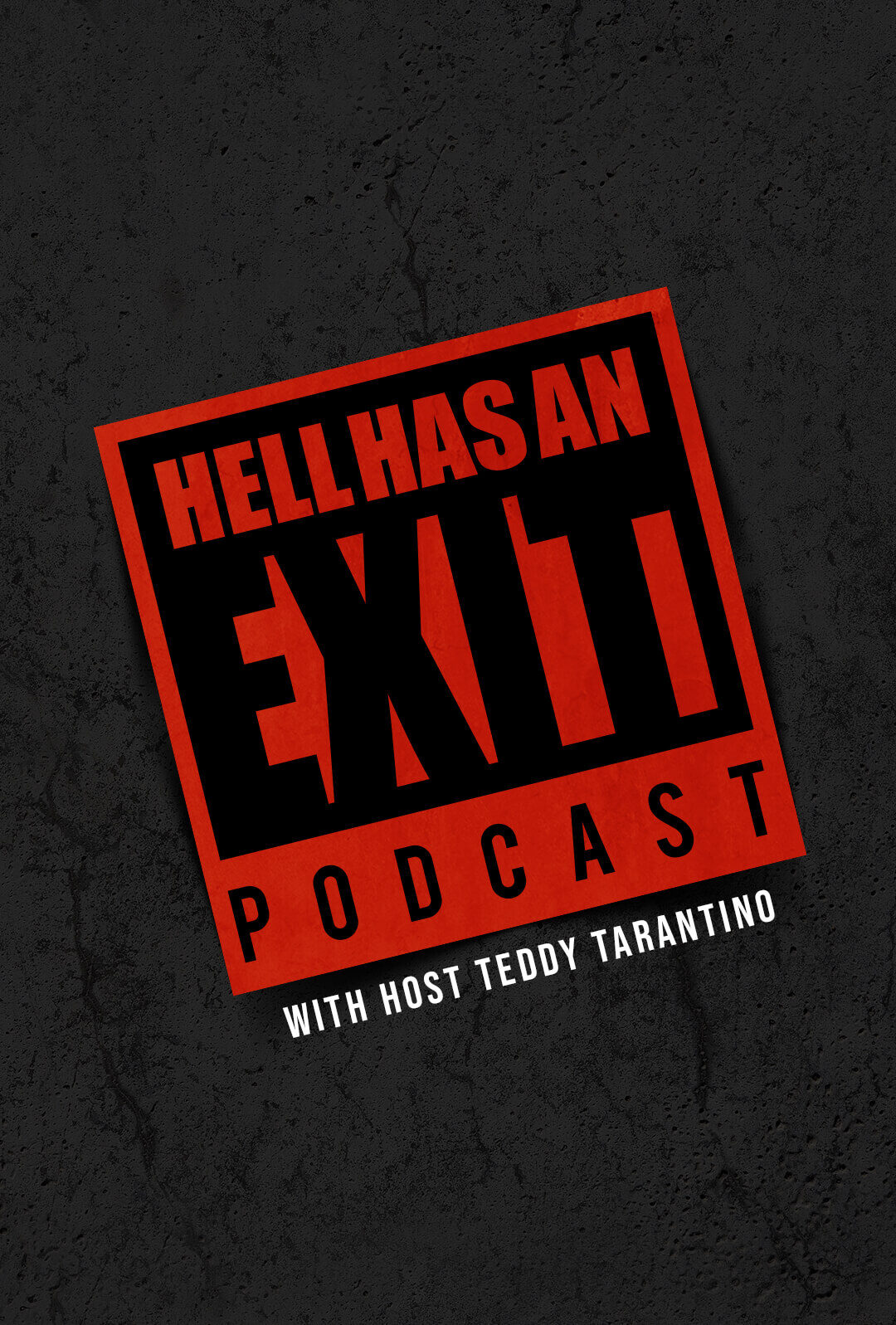 ---
Featuring:
---
Subscribe:
Don't Let Addiction Keep you Trapped!
Hell Does Have An Exit
Tune in on your
Favorite Service
Hell Has an Exit Podcast is a display of resilience of the human spirit. Our host Teddy Tarantino was addicted at the age of 14. Lost and suicidal he found his own exit in hell by getting clean at 17 and involvement in a 12 step program. Since then Teddy has dedicated much of his life helping other addicts find the Exit. On this show Teddy interviews individuals who have fought similar battles- emotionally raw, vulnerable and uncut.