Hell's Exit Has A Price Ft. Merch
Hell's Exit Has A Price Ft. Merch
This week on Hell Has an Exit, Teddy finally brings us Jeremy AKA "Merch". The Merch you might of heard about in many of Hell Has an Exit's Previous Episodes. Merch was one of the only person's Teddy considered a real friend during active addiction. There was this mutual bond and connection built on "one addict helping another". They carried each other forward in their addiction perfectly fueling each other's dysfunction. Merch shares what life was like during those times and how he developed an addiction that he describes as being fueled by the need for adrenaline:
⁃ Be the man Syndrome
⁃ Experimenting with drugs in high school
⁃ The addiction of selling drugs
⁃ The ATV accident – Getting prescribed "Roxies"
⁃ Addicted to Painkillers
⁃ Running the streets, stealing & dealing
⁃ Roxies, Oxys, Blues & Heroin
⁃ The transition to the Needle
⁃ Addicted to Heroin
⁃ Prison
⁃ Rock Bottom
Through a force of conviction and will power Jeremy re-crafted his body, mind, and spirit and came out of jail years early on a release and started a new and better life off of hard drugs forever.
Listen to this story of friendship and recovery on this very personal episode of HELL HAS AN EXIT.
---
Listen to this Episode on:
---
---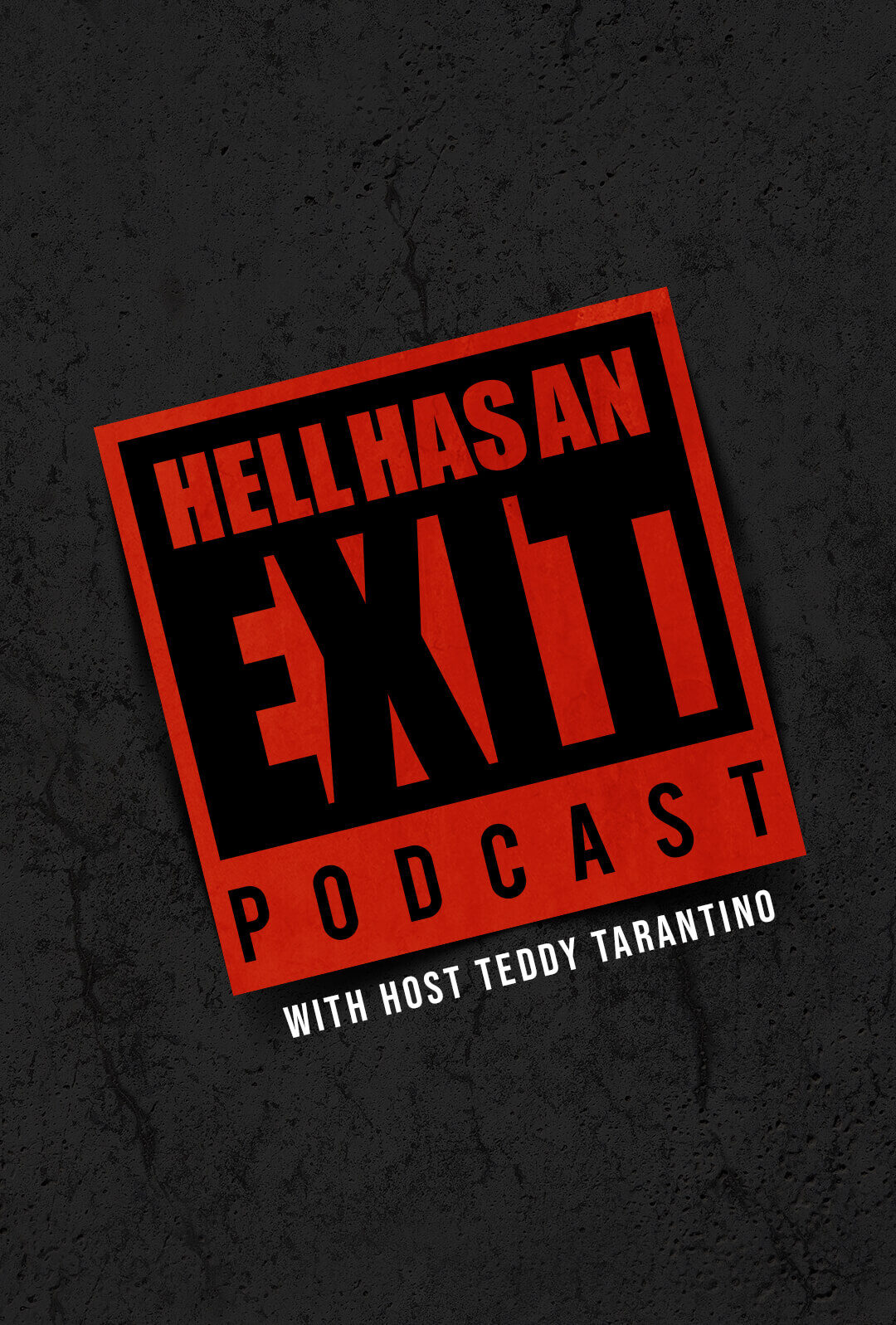 ---
Featuring:
---
Subscribe:
Don't Let Addiction Keep you Trapped!
Hell Does Have An Exit
Tune in on your
Favorite Service
Hell Has an Exit Podcast is a display of resilience of the human spirit. Our host Teddy Tarantino was addicted at the age of 14. Lost and suicidal he found his own exit in hell by getting clean at 17 and involvement in a 12 step program. Since then Teddy has dedicated much of his life helping other addicts find the Exit. On this show Teddy interviews individuals who have fought similar battles- emotionally raw, vulnerable and uncut.