"Hit With A Grateful Stick" Ft. Evan L.
"Hit With A Grateful Stick" Ft. Evan L.
Welcome Back to Episode 92 of the Hell Has an Exit Podcast. On this Episode Teddy Brings us longtime Friend, Evan to share his story. From the time Evan was 14 or 15 years old he started abusing drugs and alcohol. He spent his formative years in schools for troubled kids. Evan mastered the art of manipulation by a very early age, later in his recovery he realized that much of his manipulation was because of his codependency which impacted the root of how he learned to process emotions from a young age. All Evan knew for the longest time was jails and institutions while tiptoeing around death. After countless rehabs & numerous incarcerations – Evan reached a specific point of desperation where he was able to look at himself in the mirror and say "OK, this is just not working for me anymore." For the first time in his life, he humbled himself and let God take control. He was released from jail with a restored sense of gratitude and began his journey into recovery with the help of his higher power and the 12-step program. Don't miss this thought-provoking story of trial and error, & deep self-reflection. The power of the 12 steps and proof that recovery is possible. This week's Hell Has An Exit.
---
Listen to this Episode on:
---
---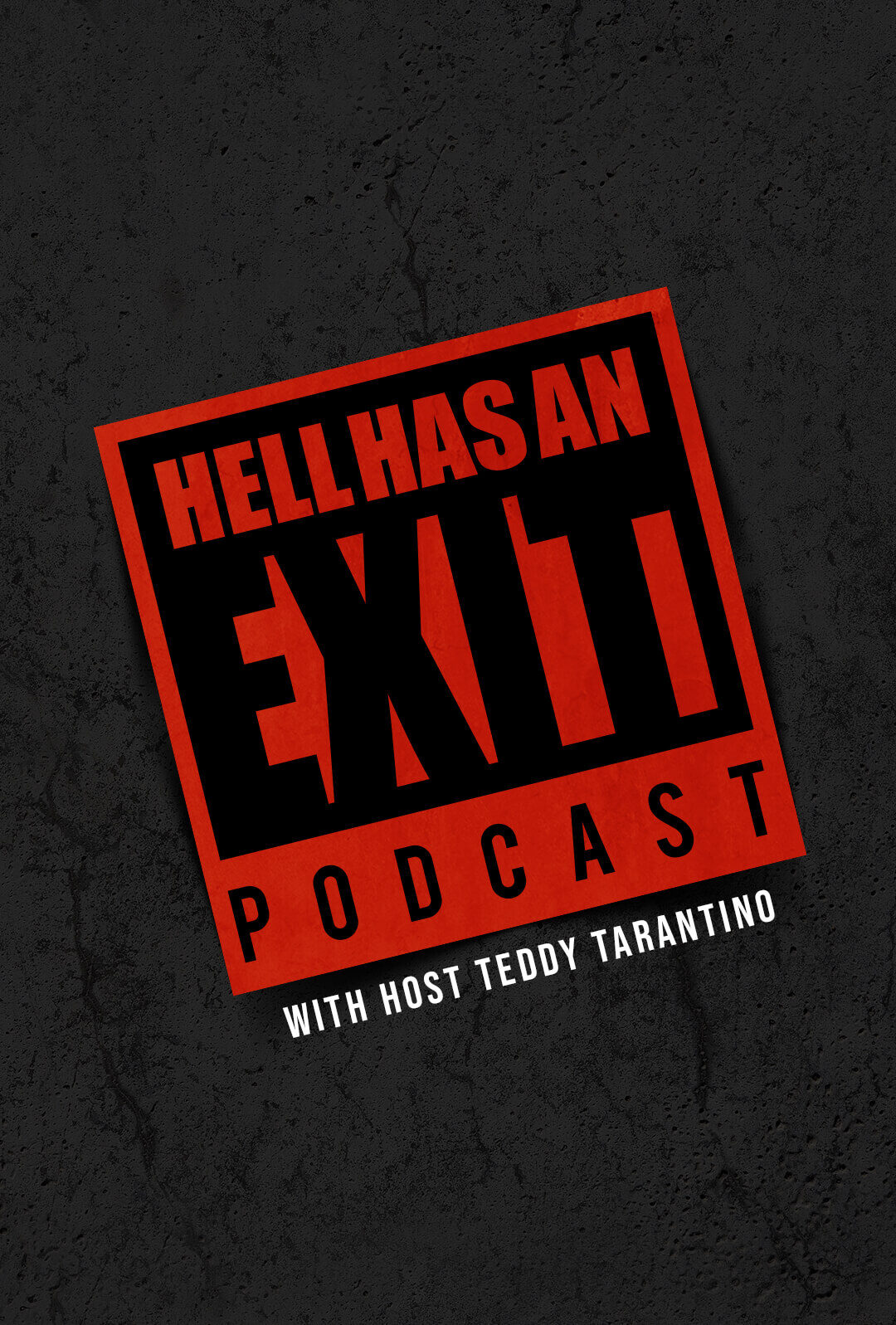 ---
Featuring:
---
Subscribe:
Don't Let Addiction Keep you Trapped!
Hell Does Have An Exit
Tune in on your
Favorite Service
Hell Has an Exit Podcast is a display of resilience of the human spirit. Our host Teddy Tarantino was addicted at the age of 14. Lost and suicidal he found his own exit in hell by getting clean at 17 and involvement in a 12 step program. Since then Teddy has dedicated much of his life helping other addicts find the Exit. On this show Teddy interviews individuals who have fought similar battles- emotionally raw, vulnerable and uncut.