"I'm Not Even Supposed To Be Here" Ft. Brian
"I'm Not Even Supposed To Be Here" Ft. Brian
Join us for an extraordinary episode of the "Hell Has an Exit" podcast as we delve into the gripping journey of Brian, whose life took a dark turn in his teenage years due to addiction. Tragically, a devastating ATV accident left him with a severely broken leg, leading to a series of infections and intense pain. To manage his suffering, Brian was prescribed powerful painkillers, coinciding with the rampant pill mills of Florida at the time. With easy access to narcotics, he spiraled deeper into addiction. As Brian's addiction grew more costly, he found himself living with a fellow addict, someone his mother had kindly taken in for assistance. It was this individual who introduced Brian to heroin as an alternative to pills. Initially, he started by sniffing it, but it wasn't long before he witnessed his friend injecting the drug. Succumbing to temptation, Brian followed suit, and his life quickly plummeted into chaos. He found himself trapped in a vicious cycle of jail, trouble, and substance abuse, hitting rock bottom. In a pivotal moment, Brian's mother and stepmother joined forces, urging him to seek help. Agreeing to their plea, he entered his first rehabilitation program and began the 12-step journey. However, without fully committing to the steps and the seriousness required, he soon relapsed, repeating the pattern of sobriety and relapse time and time again. During one period of sobriety, Brian obtained his stockbroker's license and started making decent money. Unfortunately, the 2008 financial crash abruptly stripped him of his job. Desperate for stability, he took a position at an unfamiliar stockbroker firm, unaware of the impending troubles it would bring. Years later, he received a life-altering phone call, revealing that his former colleagues were being sentenced to prison. Caught in the crossfire, Brian found himself facing charges with an ineffective lawyer. Despite others receiving probation, he was unjustly handed a 15-year prison sentence. The sense of injustice fueled his return to substance abuse shortly before entering jail. Within the confines of prison, Brian finally found the strength to break free from addiction, leaving it behind forever. However, his trials and tribulations were far from over. Despite his 15-year sentence, he remained incarcerated for five grueling years, enduring the challenges of prison life. Through the unwavering support of his mother and the assistance of astute legal minds, he managed to secure an appeal, presenting his case to the court. Miraculously, the judge granted approval, offering him a glimmer of hope. Now boasting 11 years clean, Brian has turned his life around, embracing the path of recovery and cherishing the positive trajectory it has brought. Join us this week on "Hell Has an Exit" for an incredible tale of faith and resilience, even in the face of adversity. You won't want to miss it!
---
Listen to this Episode on:
---
---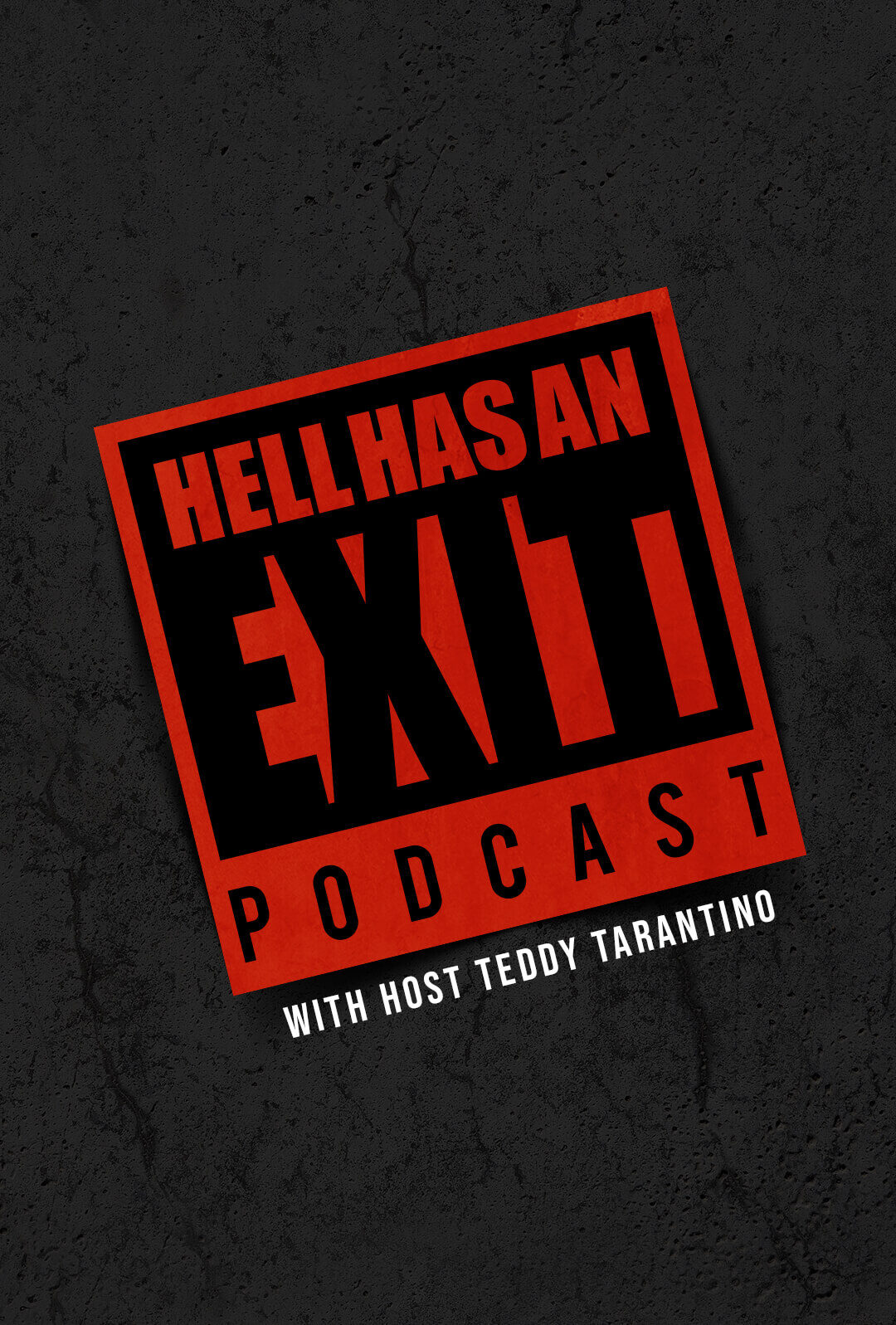 ---
Featuring:
---
Subscribe:
Don't Let Addiction Keep you Trapped!
Hell Does Have An Exit
Tune in on your
Favorite Service
Hell Has an Exit Podcast is a display of resilience of the human spirit. Our host Teddy Tarantino was addicted at the age of 14. Lost and suicidal he found his own exit in hell by getting clean at 17 and involvement in a 12 step program. Since then Teddy has dedicated much of his life helping other addicts find the Exit. On this show Teddy interviews individuals who have fought similar battles- emotionally raw, vulnerable and uncut.