"K&A To LA" Ft. Bill J.
On today's episode of "Hell Has an Exit," Teddy Tarantino welcomes special guest, Bill J. Those who have watched "Intervention" may recognize him from the episode "Heroin Hub" of season 20. He and Teddy discuss Bill's early life, his experience on "Intervention," and what life is like today.
Born in one of the toughest and poorest neighborhoods of Kensington, Philadelphia – Bill J's childhood was filled with hardship and trauma. Raised by an addicted father and a drug and alcohol-abusing mother, Bill was introduced to the street life at a young age and soon became addicted to drugs and alcohol himself. He spent much of his youth and early adulthood in and out of jail, and even discovered his father dead from an overdose.
It was a chance encounter with a woman at his parole officer's meeting that would lead to a tumultuous Bonnie and Clyde-style relationship. They used drugs, committed crimes, and spiraled deeper into addiction. Until one day, they were both arrested and offered a glimmer of hope – a chance to turn their lives around through the TV show "Intervention".
Through a painstaking process, Bill finally threw himself into his recovery, determined to overcome his demons and start anew. And despite the many challenges he faced, with the help of a supportive sponsor, he persevered.
Today, Bill is a beacon of hope, a testament to the power of determination and resilience. He is clean, dedicated to his recovery program, and works in the field of addiction recovery to help others find their way out of the darkness.
Listen to his inspiring story of hope and triumph on this week's "Hell Has An Exit" episode 109. A story that will leave you feeling inspired and moved.
---
Listen to this Episode on:
---
---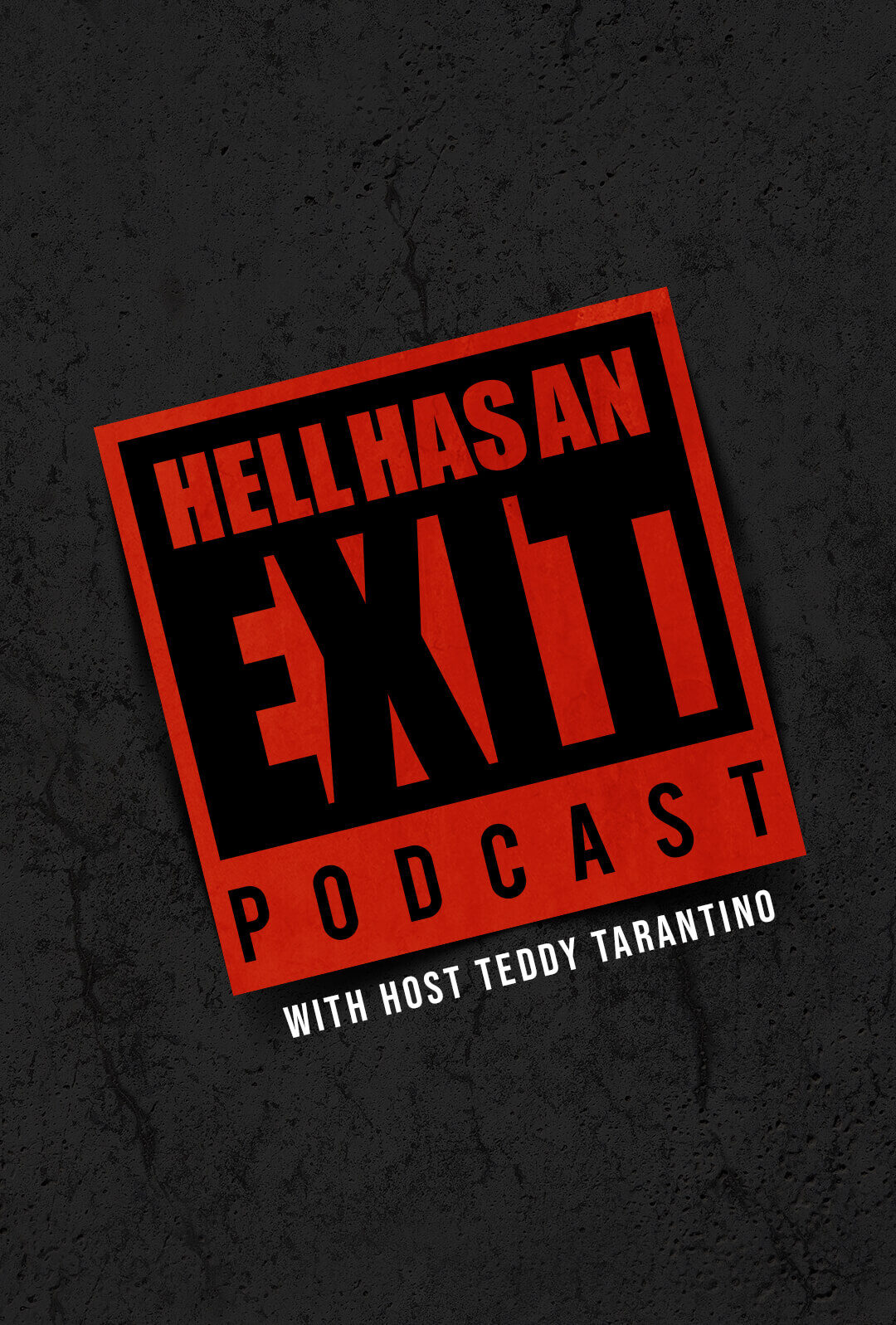 ---
Featuring:
---
Subscribe:
Don't Let Addiction Keep you Trapped!
Hell Does Have An Exit
Tune in on your
Favorite Service
Hell Has an Exit Podcast is a display of resilience of the human spirit. Our host Teddy Tarantino was addicted at the age of 14. Lost and suicidal he found his own exit in hell by getting clean at 17 and involvement in a 12 step program. Since then Teddy has dedicated much of his life helping other addicts find the Exit. On this show Teddy interviews individuals who have fought similar battles- emotionally raw, vulnerable and uncut.