"Kid Ink Tells His Life Story" Ft. Kid Ink
"Kid Ink Tells His Life Story" Ft. Kid Ink
Kid Ink's Untold Story: In His Own Word
In episode 133 of the Hell Has an Exit podcast, host Teddy Tarantino welcomes the iconic rapper and producer, Kid Ink, for an exclusive deep dive into his life story. From his humble beginnings in Los Angeles to his meteoric rise to stardom in the rap industry, Kid Ink lays it all bare in this rare interview. Discover the milestones that shaped Kid Ink's illustrious career as he transitioned from a budding music producer to a globally recognized rap artist. He shares insights into the hustle, the passion, and the artistic journey that propelled him to the pinnacle of the music industry. A heartfelt segment of this episode is dedicated to Kid Ink's reflections on his friendship with the late great Nipsey Hussle, a relationship that has left an indelible mark on his career and life philosophy. Through cherished memories and lessons learned, Kid Ink pays homage to a friendship that defined a significant chapter of his life journey. As Kid Ink narrates his path to success, he also touches upon his entrepreneurial venture, the inception of his champagne brand, Bella Route, showcasing the multifaceted nature of his career.
---
Listen to this Episode on:
---
Photos
---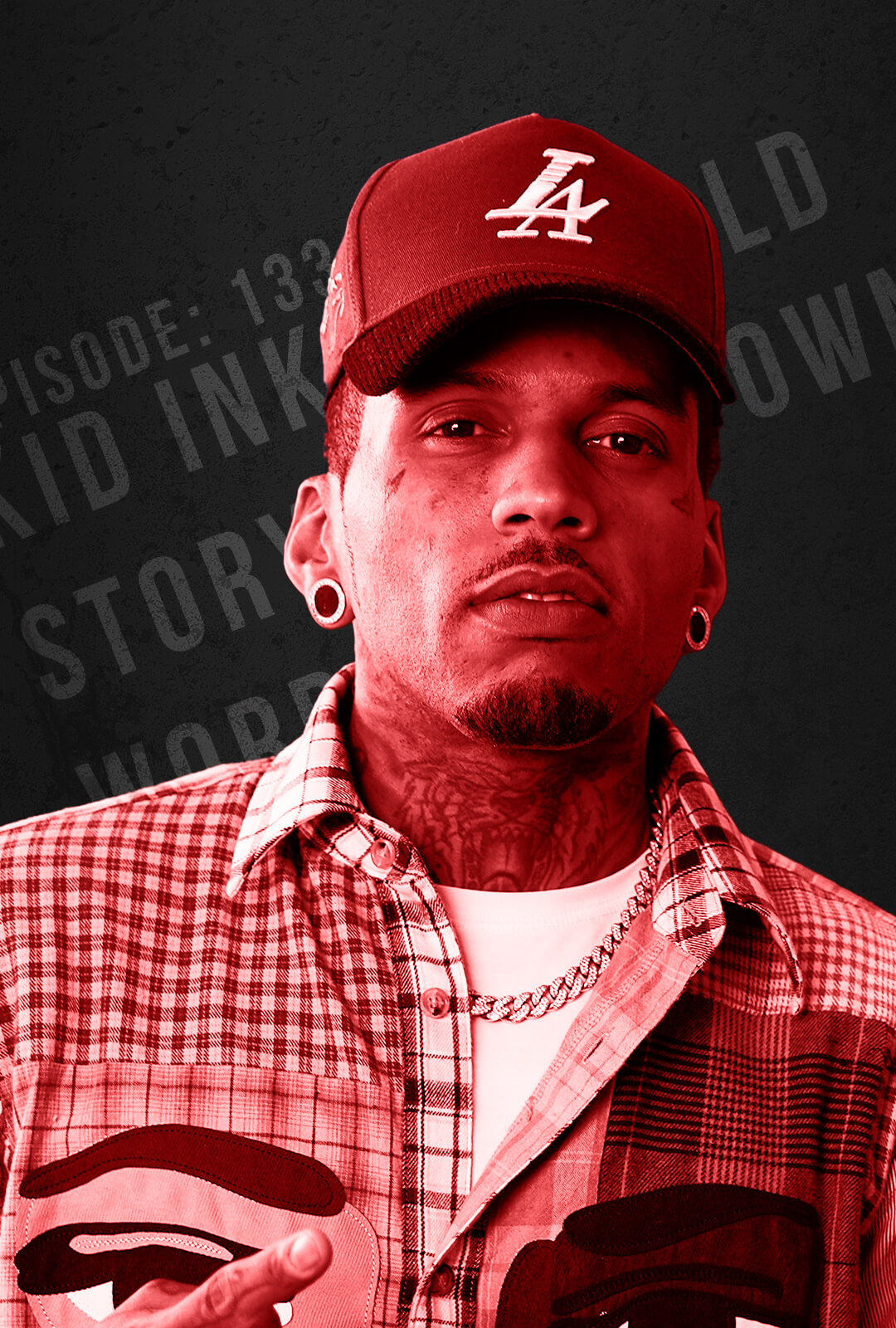 ---
Featuring:
---
Subscribe:
Don't Let Addiction Keep you Trapped!
Hell Does Have An Exit
Tune in on your
Favorite Service
Hell Has an Exit Podcast is a display of resilience of the human spirit. Our host Teddy Tarantino was addicted at the age of 14. Lost and suicidal he found his own exit in hell by getting clean at 17 and involvement in a 12 step program. Since then Teddy has dedicated much of his life helping other addicts find the Exit. On this show Teddy interviews individuals who have fought similar battles- emotionally raw, vulnerable and uncut.