Live In The Jungle, Act Like An Animal Ft Shane S.
Live In The Jungle, Act Like An Animal Ft Shane S.
This week on Hell Has an Exit, Teddy sits down with Shane S. Shane takes us down his insane story of self-destruction. He recalls his life taking a turn into the darkness right around 13 years old. The two go on to discuss the following:
⁃ Going from being the quiet kid, to partying hard, fighting and causing mayhem
⁃ 17 & in Prison
⁃ His best friend Lucho getting Murdered
⁃ Self Medicating with Pills
⁃ Doing everything to avoid the needle
⁃ The early days of snorting cocaine, smoking crack, and "blues".
⁃ The transition to Shooting molly, heroin, crack and even FLAKKA
⁃ Homeless and in the hospital fighting for his life
⁃ ROCK BOTTOM
FINALLY, after more time behind bars, Shane found the 12-steps and The Rooms. He started working a program and got clean and sober. Find out what it took for Shane to win his life back, and reconnect with his family. You won't believe what Shane's life is like today in recovery! Don't miss this edge-of-your-seat run into the darkness of addiction, on this week's HELL HAS AN EXIT.
---
Listen to this Episode on:
---
---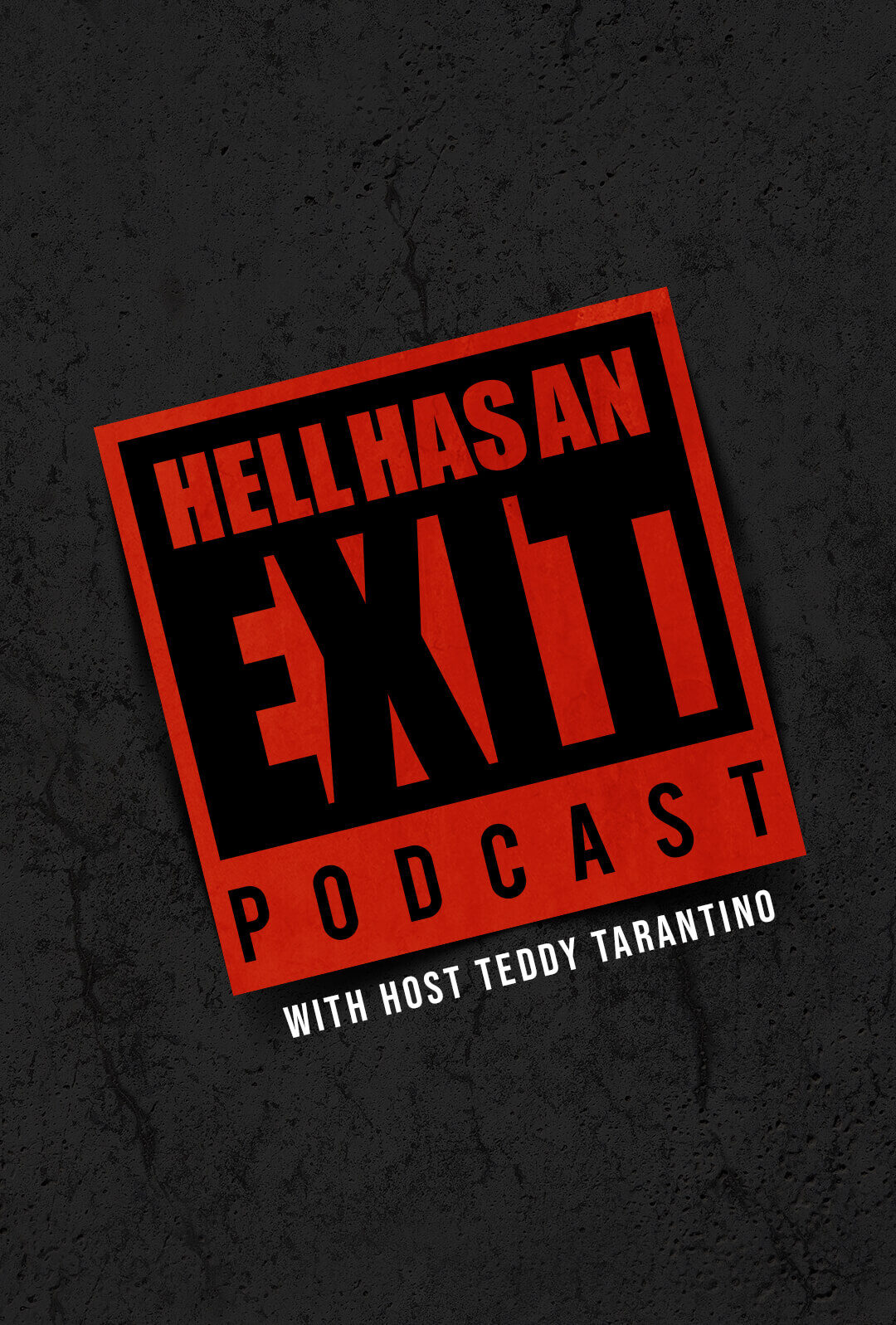 ---
Featuring:
---
Subscribe:
Don't Let Addiction Keep you Trapped!
Hell Does Have An Exit
Tune in on your
Favorite Service
Hell Has an Exit Podcast is a display of resilience of the human spirit. Our host Teddy Tarantino was addicted at the age of 14. Lost and suicidal he found his own exit in hell by getting clean at 17 and involvement in a 12 step program. Since then Teddy has dedicated much of his life helping other addicts find the Exit. On this show Teddy interviews individuals who have fought similar battles- emotionally raw, vulnerable and uncut.