"My Life Is So Good Today; I Can Buy Cheese Fries" Ft. Darryl M.
"My Life Is So Good Today; I Can Buy Cheese Fries" Ft. Darryl M.
Today on Hell Has an Exit Teddy Invites special Guest Darryl M. Darryl was born in a tough neighborhood on the northside of Philly, his family was no stranger to the disease of addiction, drug dealing, and street life. Both his dad and stepmom were in recovery before Darryl ever even touched a drug, his grandmother ran a trap house, and Darryl would later become heavily involved in dealing and using. At 15 years old, Darryl was deep in the game, had just had his first kid and had a goal of making 1 million tax free dollars from dealing. At 19 years old, Darryl was shot 5 times at a point-blank range but that didn't stop him from the hustle. He was consistently on pills after getting shot and began using cocaine more and more. He went from never getting high off his own supply to skimming bags little by little, to eventually consuming his supply and hiding out when he didn't have money to pay back his supplier. Darryl eventually hit rock bottom, his life was completely unmanageable, and he was stealing from his family to get money for drugs. Being no stranger to the 12 steps, Darryl sought help from the program and began his recovery journey. Listen to this fantastic story of recovery and new life on this week's Hell Has An Exit with guest DARRYL M.
---
Listen to this Episode on:
---
---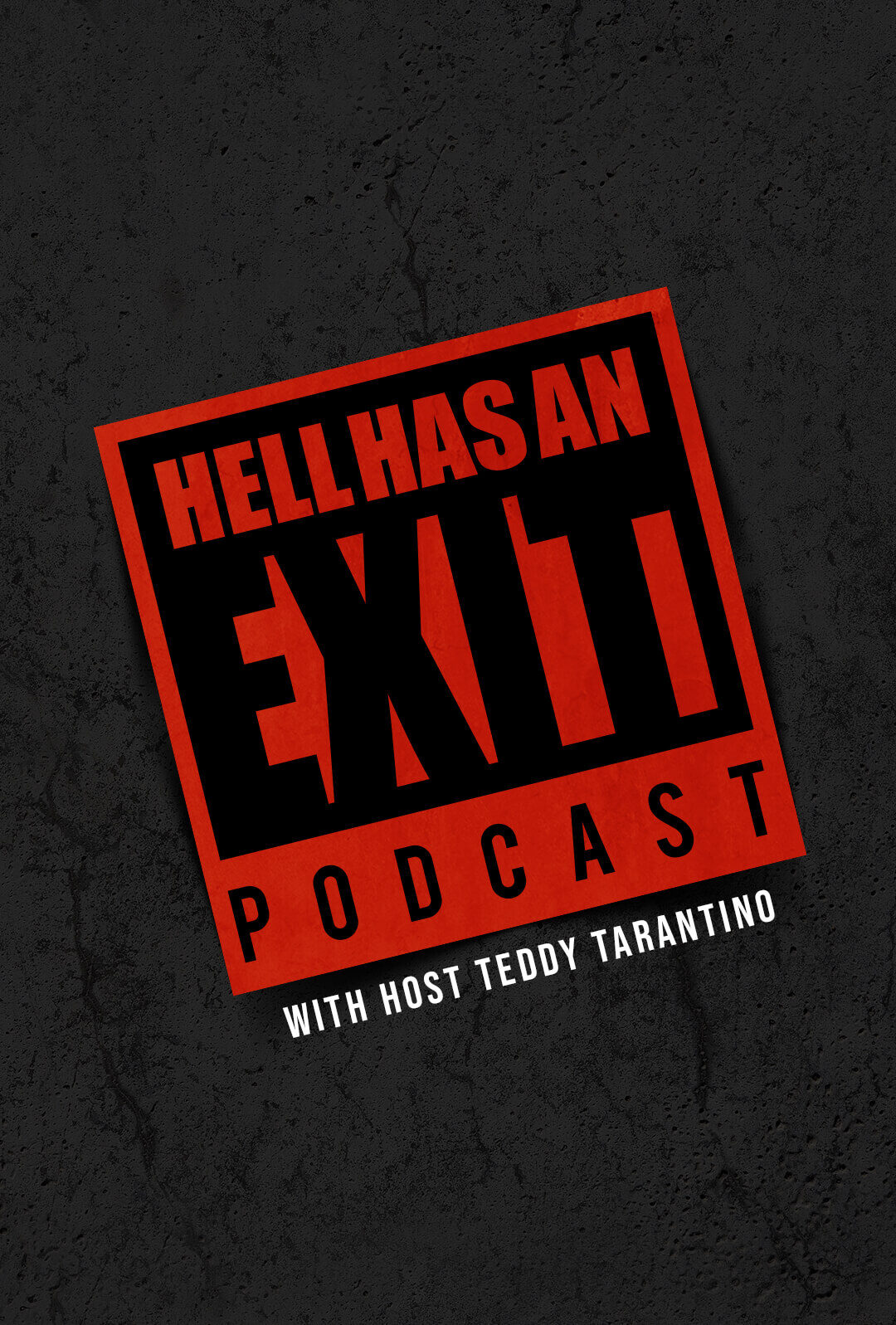 ---
Featuring:
---
Subscribe:
Don't Let Addiction Keep you Trapped!
Hell Does Have An Exit
Tune in on your
Favorite Service
Hell Has an Exit Podcast is a display of resilience of the human spirit. Our host Teddy Tarantino was addicted at the age of 14. Lost and suicidal he found his own exit in hell by getting clean at 17 and involvement in a 12 step program. Since then Teddy has dedicated much of his life helping other addicts find the Exit. On this show Teddy interviews individuals who have fought similar battles- emotionally raw, vulnerable and uncut.