"Rocky & The 4 Crosses" Ft. Rocky
"Rocky & The 4 Crosses" Ft. Rocky
In this week's Episode 127 of Hell Has An Exit, Teddy sits down with Rocky, who openly shares his vulnerable journey of overcoming addiction. Rocky's story unfolds in North Carolina, where he faced numerous challenges from a young age. Abandoned as a baby on his grandparents' yard by his mother, he carried the weight of feeling unwanted throughout his upbringing. With both of his parents struggling with drug addiction and his father being a member of a notorious biker gang in and out of prison, Rocky had to navigate a difficult path on his own. As he grew older, Rocky fell into a destructive cycle of crime and addiction, seeking solace in drugs and alcohol to cope with the pain and hardships of his past. It was a desperate situation that seemed to offer no way out. Rocky reached a point of desperation, where he felt he had hit rock bottom and had nowhere else to turn. This profound moment became the catalyst for change. Through state-funded facilities and with the help of a scholarship offered by a friend, Rocky embarked on a journey of recovery. Attending 12 step meetings, embracing recovery, and persistently working towards his goals, Rocky discovered inner strength and resilience. His journey was not without its challenges, as he encountered setbacks and relapses along the way. However, the desperation he experienced at his lowest point served as a powerful motivator to seek a better life. Join us on this week's Hell Has An Exit as we delve into Rocky's inspiring story, shedding light on the struggles he faced, the support he found in 12 step meetings, and the profound transformation that unfolded as he fought his way back from the depths of addiction.
---
Listen to this Episode on:
---
---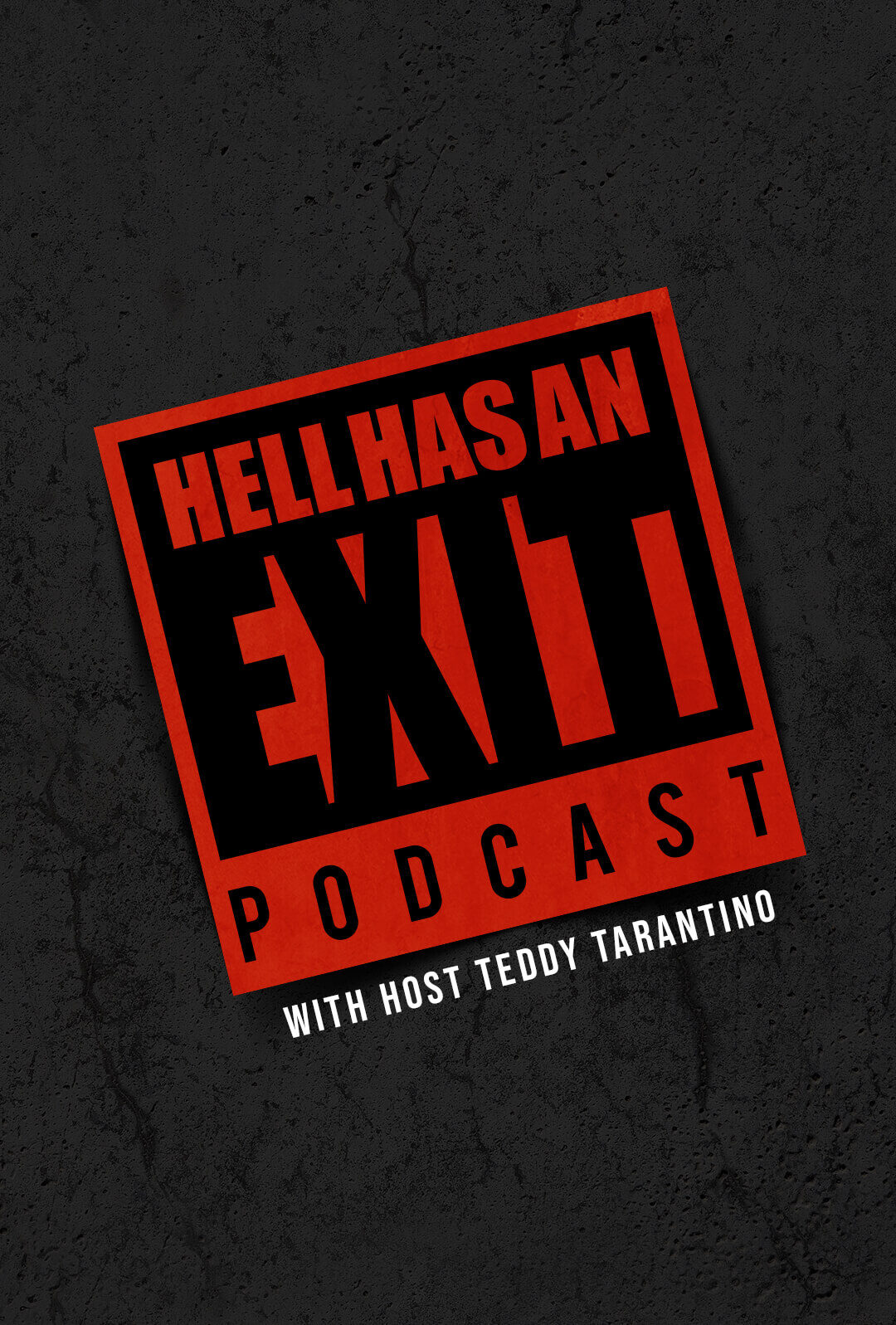 ---
Featuring:
---
Subscribe:
Don't Let Addiction Keep you Trapped!
Hell Does Have An Exit
Tune in on your
Favorite Service
Hell Has an Exit Podcast is a display of resilience of the human spirit. Our host Teddy Tarantino was addicted at the age of 14. Lost and suicidal he found his own exit in hell by getting clean at 17 and involvement in a 12 step program. Since then Teddy has dedicated much of his life helping other addicts find the Exit. On this show Teddy interviews individuals who have fought similar battles- emotionally raw, vulnerable and uncut.