Running from Krokodil: The World's Deadliest Drug with Crystal T.
Running from Krokodil: The World's Deadliest Drug with Crystal T.
In the mid-2000s, Flakka dominated headlines as a zombie drug that made its users attack and eat people. Just when you thought it couldn't get worse, America was introduced to Krokodil (pronounced "croc-o-dill"), flesh-eating Russian heroin. On today's episode, Teddy sits down with Crystal, Broward County's first Krokodil case. Growing up the child of an addict with mental illnesses, Crystal had long eased her way into addiction. After barely graduating from her South Florida high school, she tried heroin for the first time and was immediately sucked into the world of chasing dope while trying to juggle real life. Crystal soon fell in love with Flakka, a cheap and highly addictive amphetamine-like synthetic drug, and would run away to "Flock-ville," or neighborhoods where the drug was rampant. During this time, she started using Krokodil, which ate her flesh from the inside out. After being hospitalized, nearly having both legs amputated and jumping off a second-story balcony to escape intervention, Crystal details the final arrest that saved her life. You don't want to miss this unbelievable true story.
---
Listen to this Episode on:
---
---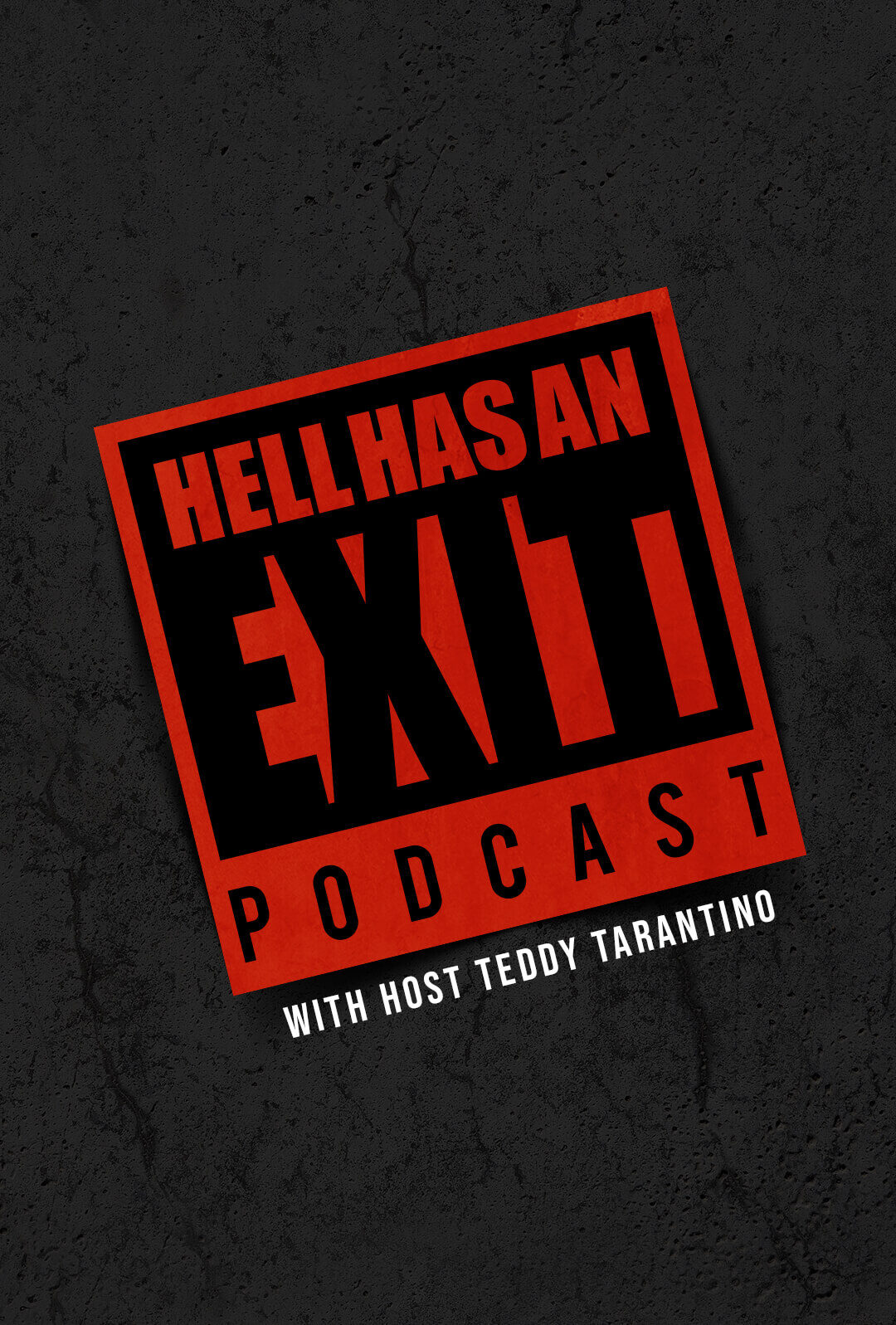 ---
Featuring:
---
Subscribe:
Don't Let Addiction Keep you Trapped!
Hell Does Have An Exit
Tune in on your
Favorite Service
Hell Has an Exit Podcast is a display of resilience of the human spirit. Our host Teddy Tarantino was addicted at the age of 14. Lost and suicidal he found his own exit in hell by getting clean at 17 and involvement in a 12 step program. Since then Teddy has dedicated much of his life helping other addicts find the Exit. On this show Teddy interviews individuals who have fought similar battles- emotionally raw, vulnerable and uncut.