Ryan C. & The Dark Web Fetty
Ryan C. & The Dark Web Fetty
This week on Hell Has an Exit Teddy returns to South Florida to interview his friend Ryan C. Ryan dives right into his early childhood and shares the deep affect that bullying had on him which drove him to having suicidal thoughts as early as 8 years old. Ryan recalls the first time every drinking alcohol as a teenager all by himself. He instantly felt "better" and more "normal" even though he blacked out. Not long after – Ryan began his love affair with ecstasy, followed by crystal meth, pills, fentanyl, crack & Heroin. Overdosing was just like another day in the life once him and his friends discovered pure fentanyl from the dark web. It took years for Ryan to find the desire within to want to get clean. In and out of rehab and homeless, Ryan still didn't want to get clean but he "wanted to want" to get clean. Today Ryan has 5 years clean and protects his recovery over everything. He Believes that through the 12 step fellowship and the camaraderie shown to him in the rooms, he was able to get clean and find his authentic self. Listen to this great story of recovery with Ryan "C" this week on Hell Has an Exit.
---
Listen to this Episode on:
---
---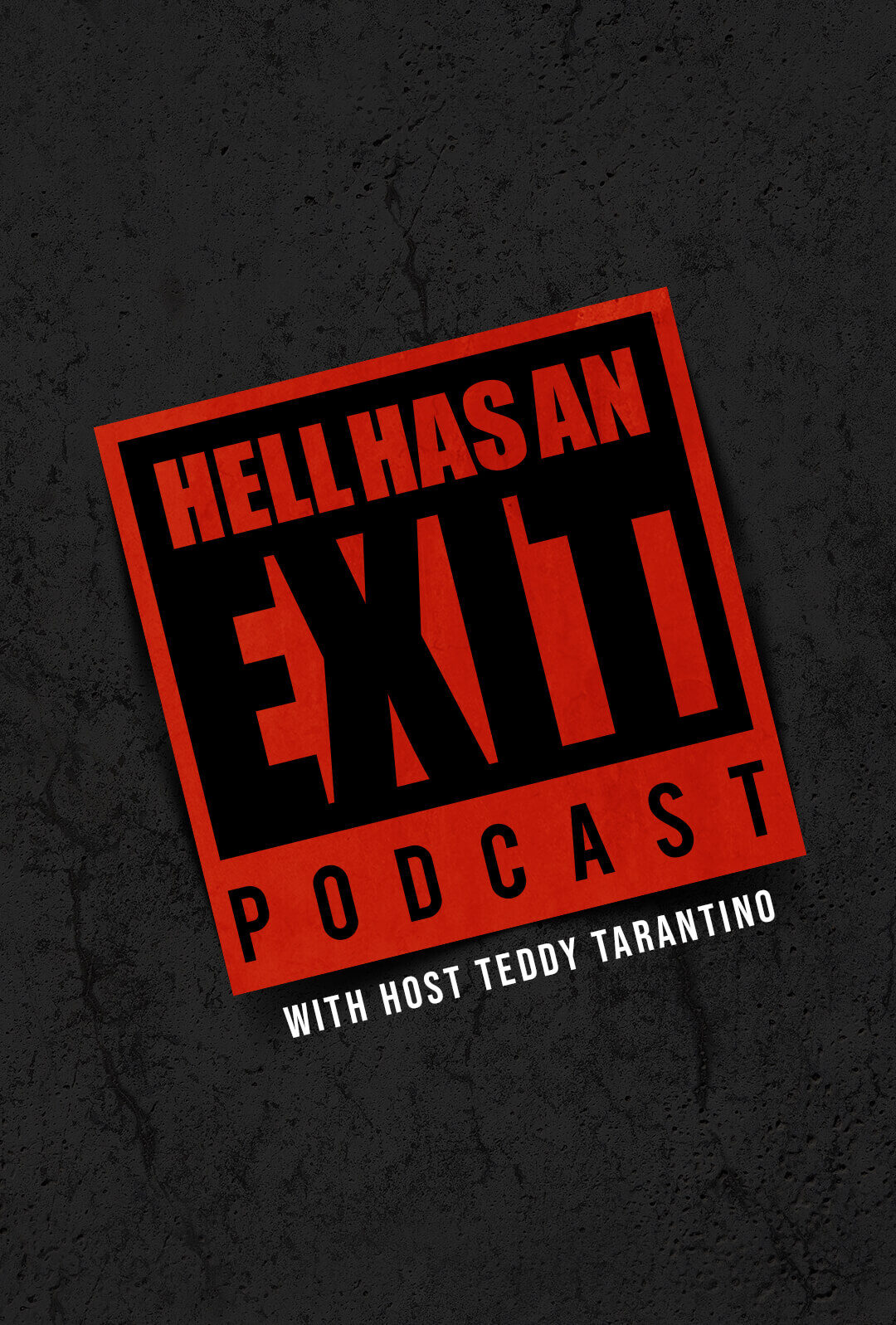 ---
Featuring:
---
Subscribe:
Don't Let Addiction Keep you Trapped!
Hell Does Have An Exit
Tune in on your
Favorite Service
Hell Has an Exit Podcast is a display of resilience of the human spirit. Our host Teddy Tarantino was addicted at the age of 14. Lost and suicidal he found his own exit in hell by getting clean at 17 and involvement in a 12 step program. Since then Teddy has dedicated much of his life helping other addicts find the Exit. On this show Teddy interviews individuals who have fought similar battles- emotionally raw, vulnerable and uncut.