The Addicts Diary Part 2 Feat. Kevin Alter
The Addicts Diary Part 2 Feat. Kevin Alter
Welcome back to Episode 97 of Hell Has an Exit. On this Episode Teddy invites close friend, Kevin Alter on the show for the second time. Many of you might have already heard of Kevin from his viral FB page "The Addicts Diary" which he's grown to almost a million followers. It's through Kevin's own grim battle with addiction that he's been able to shine a light into the world of recovery for the millions of people out there who are still struggling. After ending up homeless and living in a train station, Kevin entered rehab for the 29th time with no intention of really getting clean. What we learn is that getting clean is never a process written in black in white and even though he had no intentions, he got clean on that last rehab visit. Since then, he's not only become a beacon of hope for thousands of addicts but has in many ways devoted his life to helping other addicts find their exit from hell through his fb page and through the opening of his own rehab.
---
Listen to this Episode on:
---
---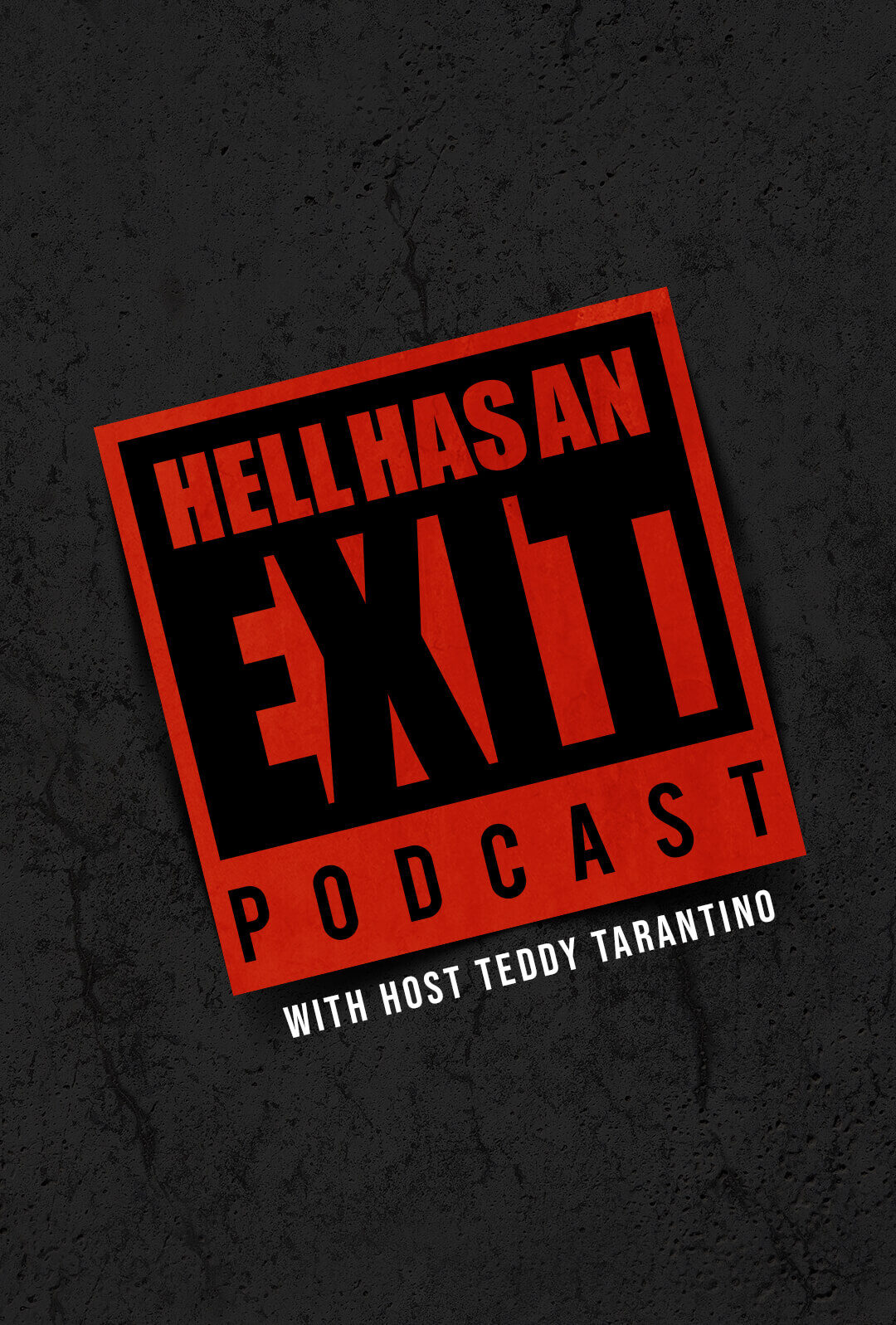 ---
Featuring:
---
Subscribe:
Don't Let Addiction Keep you Trapped!
Hell Does Have An Exit
Tune in on your
Favorite Service
Hell Has an Exit Podcast is a display of resilience of the human spirit. Our host Teddy Tarantino was addicted at the age of 14. Lost and suicidal he found his own exit in hell by getting clean at 17 and involvement in a 12 step program. Since then Teddy has dedicated much of his life helping other addicts find the Exit. On this show Teddy interviews individuals who have fought similar battles- emotionally raw, vulnerable and uncut.