The Breathmaker and the Recovery of a Damaged Spirt ft. Janice B.
The Breathmaker and the Recovery of a Damaged Spirt ft. Janice B.
Janice, a full blooded seminole Indian, kicks her story off by sharing what It was like growing up in multiple "Tourist Traps" all across Florida. In the 60's, Indian families would have staged villages built that would resemble real Indian villages. They made money by living in them day in and day out all while tourists would come and interact with them as if they were still living off the land as their ancestors did. While they constantly moved from one tourist trap to another, there were many occasions where they would find themselves homeless. Janice's father was an alcoholic, and where they ended up, always depended on how bad his drinking got. It's easy to imagine how this lifestyle didn't exactly provide a whole lot of stability for Janice, her sister, and two brothers. Janice recalls feeling like her childhood innocence was completely stripped from her, as early as the age of 6. Between her alcoholic father, being homeless and moving around all the time, and her parents always fighting – fear quickly became her most familiar emotion. By the age of 12, Janice had been sexually molested for years, by more than one person. It was right around the time when the sexual abuse began, that Janice remembers going numb. Before ever getting the chance to understand that she was a victim, the sexual and emotional trauma had already began to deeply consume her. It wouldn't be long before Janice began acting out in school, using drugs, and eventually getting to a place so dark that taking her own life seemed like the only option. After stealing her stepfather's gun, Janice had made up her mind. Nobody, not even Janice, could have been prepared for what happened next. As fate would have it, it wasn't her life that she would be taking that night. One year later, Janice was tried as an adult for the murder of a convenient store clerk. Listen to episode Thirty-One to hear how, after 26 years of being in and out of prison, Janice's story becomes an unbelievable journey to redemption. Janice shares how she was finally able to get clean, and how the 12 step program has helped her become the incredible person that she is today.
---
Listen to this Episode on:
---
---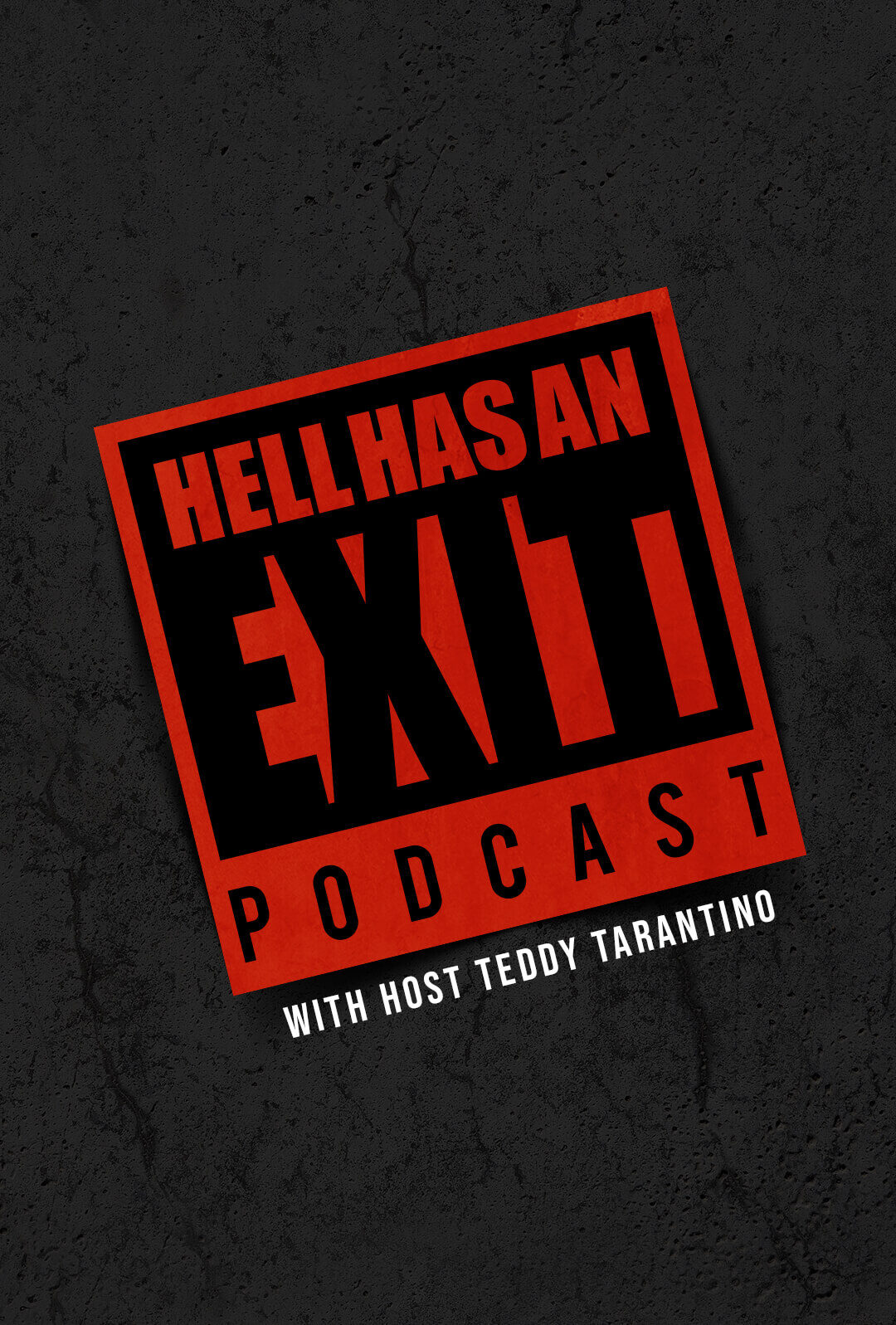 ---
Featuring:
---
Subscribe:
Don't Let Addiction Keep you Trapped!
Hell Does Have An Exit
Tune in on your
Favorite Service
Hell Has an Exit Podcast is a display of resilience of the human spirit. Our host Teddy Tarantino was addicted at the age of 14. Lost and suicidal he found his own exit in hell by getting clean at 17 and involvement in a 12 step program. Since then Teddy has dedicated much of his life helping other addicts find the Exit. On this show Teddy interviews individuals who have fought similar battles- emotionally raw, vulnerable and uncut.