This One's For You Mom; A Homeless Junkie Becomes Vape Kingpin ft. Keith F.
This One's For You Mom; A Homeless Junkie Becomes Vape Kingpin ft. Keith F.
Welcome to episode Thirty of Hell Has an Exit Podcast with Teddy Tarantino. On today's episode, Teddy sits down Keith F. Teddy recalls the day over 13 years ago, when Keith first walked into the rooms. He had nothing but a trash bag thrown over his shoulder, and the desperate desire to get clean. This week's episode is an incredible story of resilience, hard lessons, and success. As Keith dives right into his early years, we quickly learn about the rough start that set the rocky foundation for what his life would be in the years to come. Keith was born to an 18-year-old drug addicted mother who became pregnant with him while prostituting. As circumstances would have it, he would never come to meet or know who his father was. Three short months after being born, his mother gave him up to his grandmother. Despite being given up, Keith would remain in contact with his mother throughout his life. He recalls things like visiting his mother in prison at 12 years old and bringing her the drugs that her friends had strapped in his "tighty whities" on parent/child visiting days. There was also the time she told him that Santa would be arrested for breaking and entering if he ever stepped foot in their house. From a very early age, Keith started hustling. He did everything he could to find ways to make money. With his mother constantly in and out of prison, he wanted to be able to provide whatever he could for him and his grandmother. The two moved often in attempts to start a new life, but that never really panned out the way they envisioned. Despite all the difficulties, Keith did everything he could to try and stay on a straight and narrow path, but as fate would have it, the life his mother introduced him to, would suck him in. Eventually Keith turned to drug dealing. His plan was to sell drugs so that his own mother wouldn't have to hit up the streets looking for drugs any longer. He would sell the drugs and then provide her with whatever he had left over. While the plan worked, it wasn't long before Keith would shoot up for the first time. It would be more than 20 years, multiple jail, and prison sentences, living under a bridge, and finding out he had a daughter; before he would hit rock bottom. There's a few defining moments Keith highlight's that finally led him to seek out the program and get clean. Listen to the full episode to find out how the 12 step program helped a man go from living under a bridge to becoming a multi-millionaire, known as the Vape Juice God, who has created one of the biggest vape businesses in the world. This incredible story of recovery, inner growth and success is not to be missed!
---
Listen to this Episode on:
---
---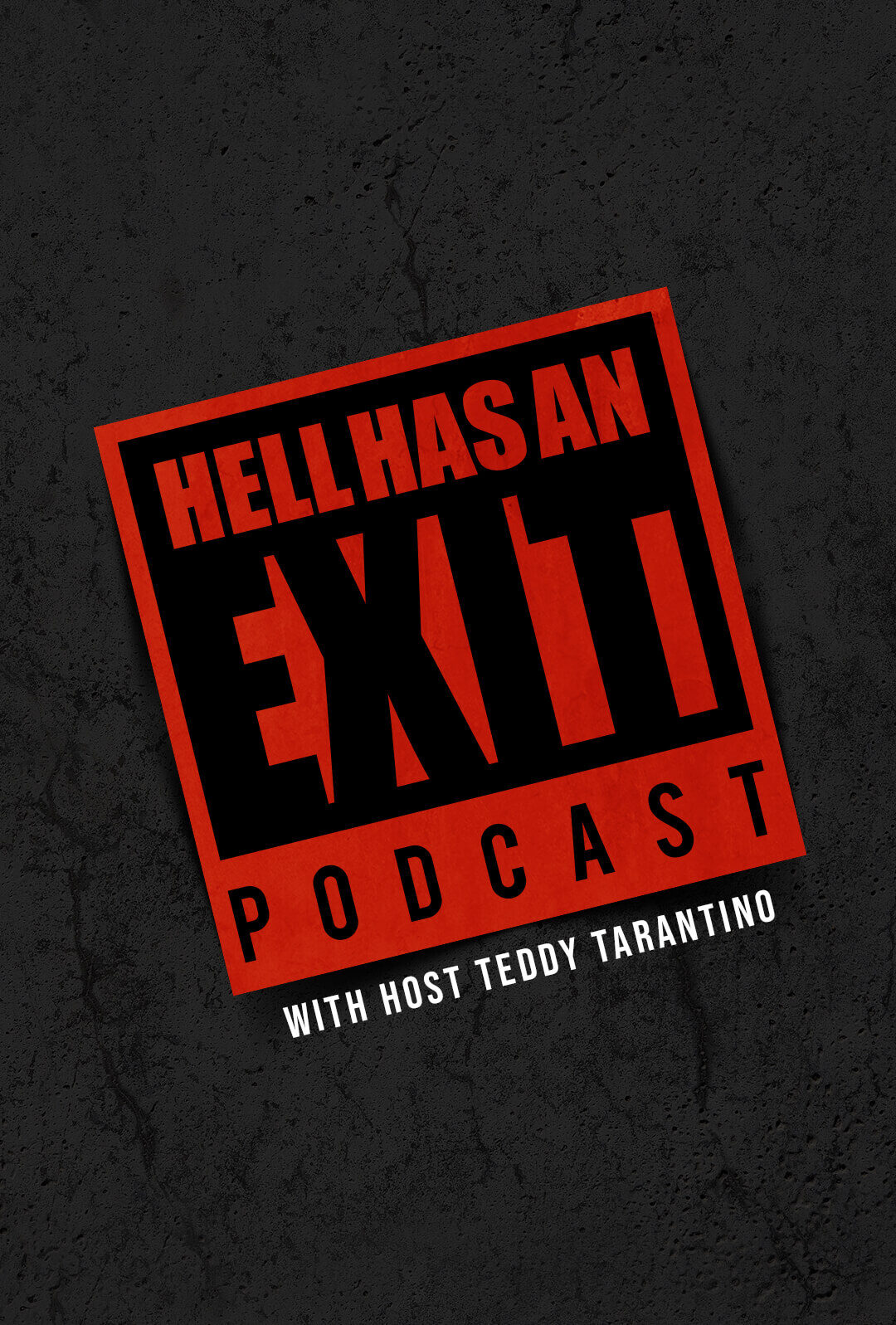 ---
Featuring:
---
Subscribe:
Don't Let Addiction Keep you Trapped!
Hell Does Have An Exit
Tune in on your
Favorite Service
Hell Has an Exit Podcast is a display of resilience of the human spirit. Our host Teddy Tarantino was addicted at the age of 14. Lost and suicidal he found his own exit in hell by getting clean at 17 and involvement in a 12 step program. Since then Teddy has dedicated much of his life helping other addicts find the Exit. On this show Teddy interviews individuals who have fought similar battles- emotionally raw, vulnerable and uncut.