What Am I Supposed to Do With 100 Kilos? ft. RT
What Am I Supposed to Do With 100 Kilos? ft. RT
Welcome to episode twenty-nine of Hell Has an Exit Podcast with Teddy Tarantino. On today's episode, Teddy sits down with a rare Miami native, RT. Born and bred in Miami, RT recalls his early childhood as being "normal" until one specific, defining moment – the passing of his mother at only 11 years old. No one would ever ask RT things like, "do you have any homework due?" Or "do we need to schedule you a Dr's appointment", ever again. Growing up with 2 brothers and a single dad, it instantly became – every man for himself. The two go on to discuss a variety of topics, including: Quaaludes, Acid, and the early 70's. It was, in true fashion – the sex, drugs and rock & roll era. RT describes his college experience at UF. It was right around that time where he met the guys who introduced him to drug trafficking. He recalls this time in his life as being the pivotal moment where his sense of reality became warped. From there, it was a smooth transition between "Drinkin' and Druggin", that eventually led him to prison, heroin addiction, and years of suffering before turning his life around. Check out this amazing story of redemption as Teddy and RT discuss what it was like getting clean with his wife in the 80's, and how he has been able to maintain 37 years clean to date. Today, RT is known as, what many would call an "old timer", in the rooms. With his partner Kenny P, he has founded the world known online platform http://intherooms.com. Together, they have created a place where people have access to 24/7 support that embraces multiple pathways to recovery, including all 12 Step, Non-12 Step, Wellness and Mental Health modalities. As of today, http://intherooms.com has grown to almost 1 million members across 136 countries and hosts more than 650 live online meetings monthly. Don't miss this incredible story, that proves yet again that – Hell does have an exit.
---
Listen to this Episode on:
---
---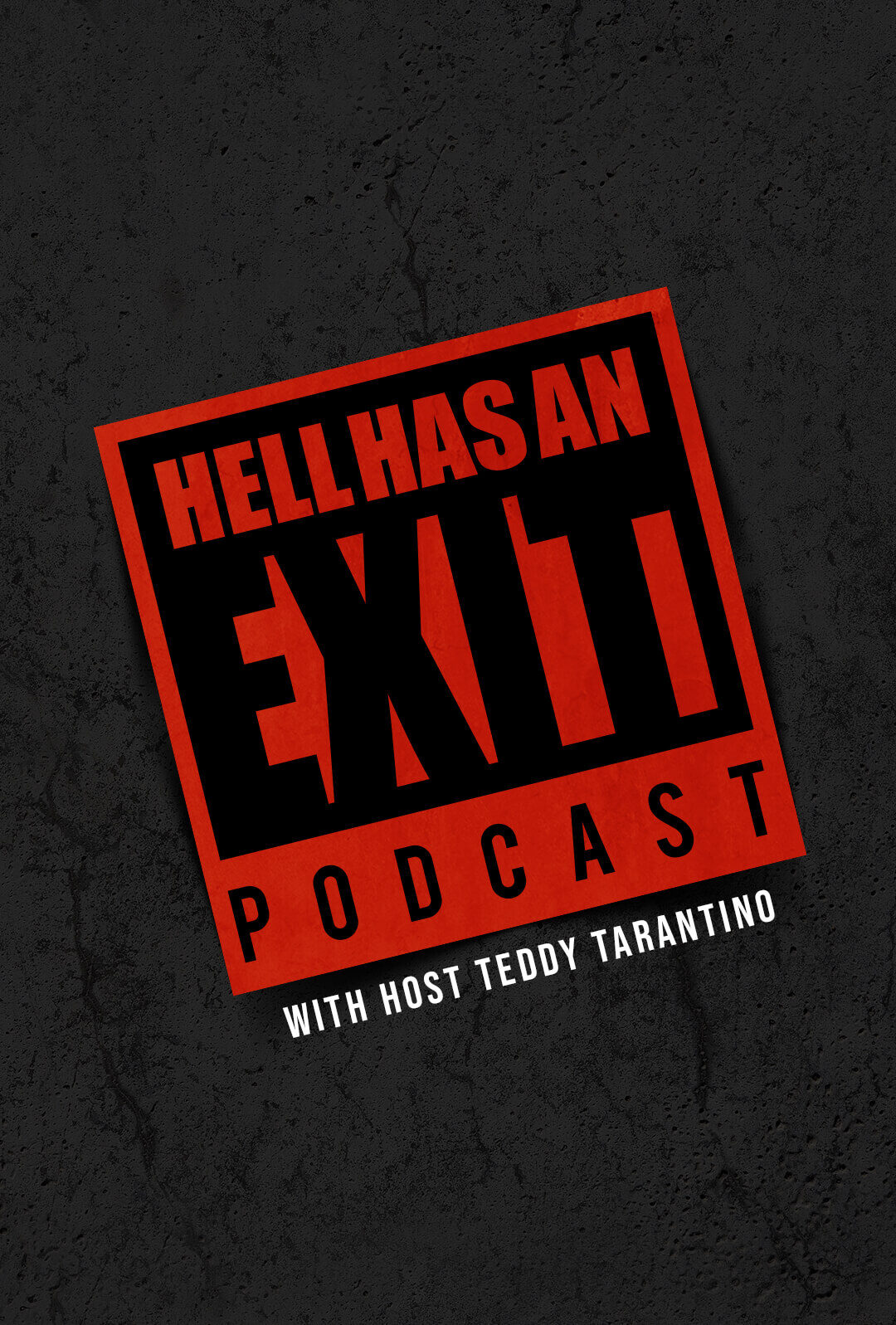 ---
Featuring:
---
Subscribe:
Don't Let Addiction Keep you Trapped!
Hell Does Have An Exit
Tune in on your
Favorite Service
Hell Has an Exit Podcast is a display of resilience of the human spirit. Our host Teddy Tarantino was addicted at the age of 14. Lost and suicidal he found his own exit in hell by getting clean at 17 and involvement in a 12 step program. Since then Teddy has dedicated much of his life helping other addicts find the Exit. On this show Teddy interviews individuals who have fought similar battles- emotionally raw, vulnerable and uncut.