"Who is The Real Big U"
Big U: A journey of resilience and transformation, only on 'Hell Has an Exit
Today on episode 134 of the "Hell Has an Exit" podcast host Teddy Tarantino sits down with Eugene Henley, widely known as Big U, to delve deep into Big U's life, his early experiences, and the transformative journey he has been on.
Big U shares that his sleep habits are rooted in his childhood, often amounting to "minutes of sleep" rather than hours. He opens up about growing up in a single-parent household in Los Angeles, where he was introduced to gang life at a young age, leading to numerous encounters with the law. Despite the hardships, Big U emphasizes that he didn't perceive his life as "bad," but rather misunderstood the gravity of his circumstances until he was older.
He recounts his early entrepreneurial endeavors, which began with trading food stamps as a child, marking the onset of his business acumen. Big U also expresses his deep passion for martial arts, a discipline he embraced for its holistic approach to training the body and mind, fostering a sense of calmness and discipline.
As the conversation unfolds, Big U discusses his nearly two-decade-long commitment to coaching youth football, a role he describes as "his medicine," providing a therapeutic outlet for him while mentoring young individuals. He acknowledges the complex dynamics of coaching, including navigating parental expectations and maintaining discipline among the players.
Big U touches upon his respect for jiu-jitsu, a martial art he admires but has not mastered. He shares his journey of self-discovery and transformation, emphasizing the necessity of changing one's decisions to foster personal growth. Despite his efforts to evolve, he recognizes the challenges of overcoming people's perceptions based on his past.
Towards the end of the episode, Big U reflects on the duality of his identity, balancing his Muslim faith with his identity as Big U, a name that embodies both his past and his ongoing commitment to helping his community. He expresses a desire to be recognized for the person he has become, a person who has been on a path of personal growth for a longer period than his time involved in his troubled past.
The episode offers a candid glimpse into Big U's life, portraying a narrative of resilience, transformation, and the continuous journey of self-improvement, showcasing a man who has faced numerous challenges but continues to forge a path of positivity and mentorship for the younger generation.
---
Listen to this Episode on:
---
---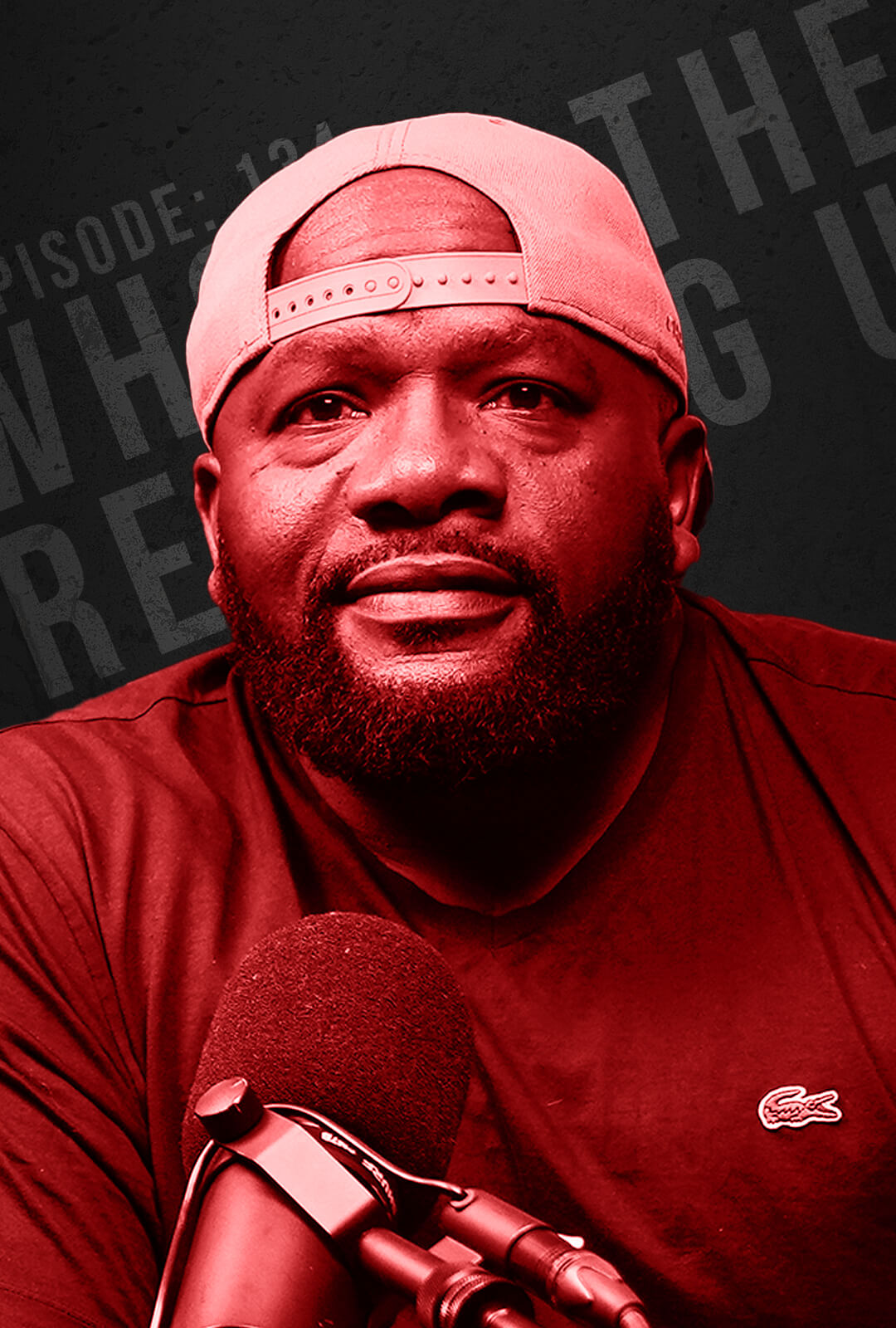 ---
Featuring:
---
Subscribe:
Don't Let Addiction Keep you Trapped!
Hell Does Have An Exit
Tune in on your
Favorite Service
Hell Has an Exit Podcast is a display of resilience of the human spirit. Our host Teddy Tarantino was addicted at the age of 14. Lost and suicidal he found his own exit in hell by getting clean at 17 and involvement in a 12 step program. Since then Teddy has dedicated much of his life helping other addicts find the Exit. On this show Teddy interviews individuals who have fought similar battles- emotionally raw, vulnerable and uncut.