"Who Looks Inside, Awakes" Ft. Sam K.
"Who Looks Inside, Awakes" Ft. Sam K.
Welcome to episode 108 of Hell Has an Exit. On this Episode Teddy invites special guest Sam K. This Episode delves into the powerful and personal story of Sam K, who grew up in suburban Maryland just outside of Washington DC. Despite a seemingly normal childhood, Sam's life took a drastic turn during his teenage years when he started experimenting with drugs in high school and became addicted to painkillers and Xanax while in college. This led to a vicious cycle of addiction, theft, and jail time, followed by homelessness and continued drug abuse. However, with the help of rehab, therapy, and a 12-step program, Sam was able to turn his life around. He became committed to making positive changes in his life, and even getting a second chance to help others facing similar struggles. Today Sam and Teddy both own and operate their own alcohol and drug addiction treatment facilities where they get to have a hands-on approach to helping other addicts just like them. This episode provides a raw and honest look at Sam K's journey through addiction and recovery, touching on the hard truths and lessons he's learned along the way. The Hell has an Exit Podcast aims to raise awareness about addiction and its impact on individuals, families and communities, and encourages listeners to seek help and support if they or someone they know is struggling with addiction.
---
Listen to this Episode on:
---
---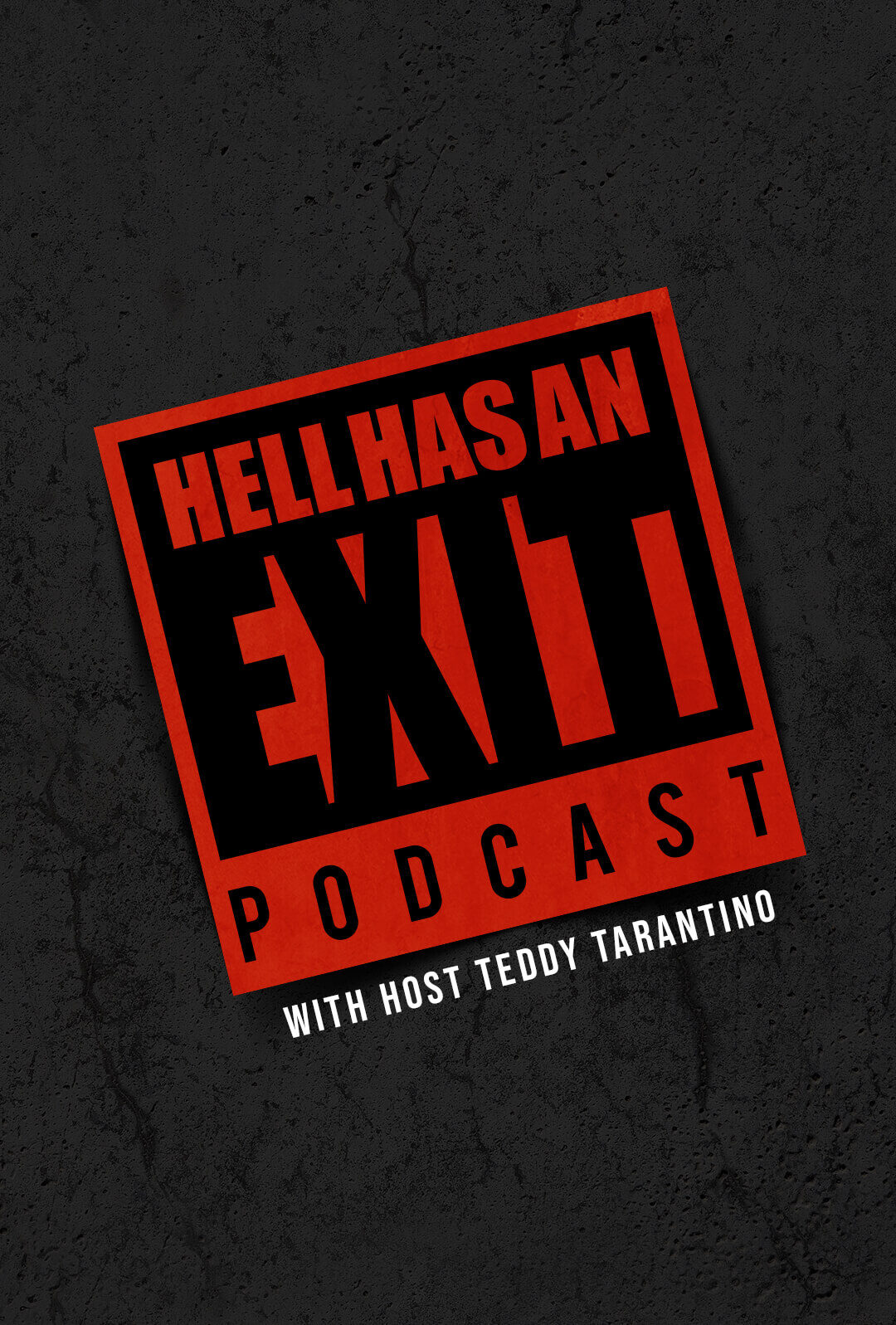 ---
Featuring:
---
Subscribe:
Don't Let Addiction Keep you Trapped!
Hell Does Have An Exit
Tune in on your
Favorite Service
Hell Has an Exit Podcast is a display of resilience of the human spirit. Our host Teddy Tarantino was addicted at the age of 14. Lost and suicidal he found his own exit in hell by getting clean at 17 and involvement in a 12 step program. Since then Teddy has dedicated much of his life helping other addicts find the Exit. On this show Teddy interviews individuals who have fought similar battles- emotionally raw, vulnerable and uncut.