"Why'd You Make Me Smell The Belt?" Ft. Doctor Barry
"Why'd You Make Me Smell The Belt?" Ft. Doctor Barry
Welcome to episode 103 of Hell Has an Exit. On this Episode Teddy invites Dr. Barry who he's known since his earliest days in recovery. Dr. Barry is what we call a unicorn in South Florida, being born and raised in Broward County. In this episode the two go on to talk about their earliest signs of addiction even before drugs were ever in the picture. Dr. Barry shares instances where he had this natural entrepreneurial instinct to buy a bag of lollipops at 11 yrs. old and flip them for a profit at school like his college days – where he would buy 500 pills and flip them to have some extra for his personal use. Teddy and Dr. Barry share a similar story in that they didn't necessarily come from terrible families or upbringings like you often hear from others in the rooms of NA. While everyone's story is different – the importance of relating to one another, especially for Teddy, was extremely helpful in his early recovery. They both got introduced to the world of addiction through the want and need to fit in, something that weed offered for them immediately. It offered them the ability to fit in, to have something others wanted, and to be the one to be able to supply it. A big part of their addiction was the lifestyle that came with it. Dr. Barry went on to college at the University of Florida where his addiction got so bad that 19 of his friends who he used drugs with at the time staged a 4-hour intervention to push him to get help. Barry got clean one year later at 20 years old. Dr. Barry went on to get a degree in psychology and has dedicated most of his like to recovery in his career and in his personal life with over 26 years clean. Don't miss this inspiring story on this week's Hell Has an Exit.
---
Listen to this Episode on:
---
---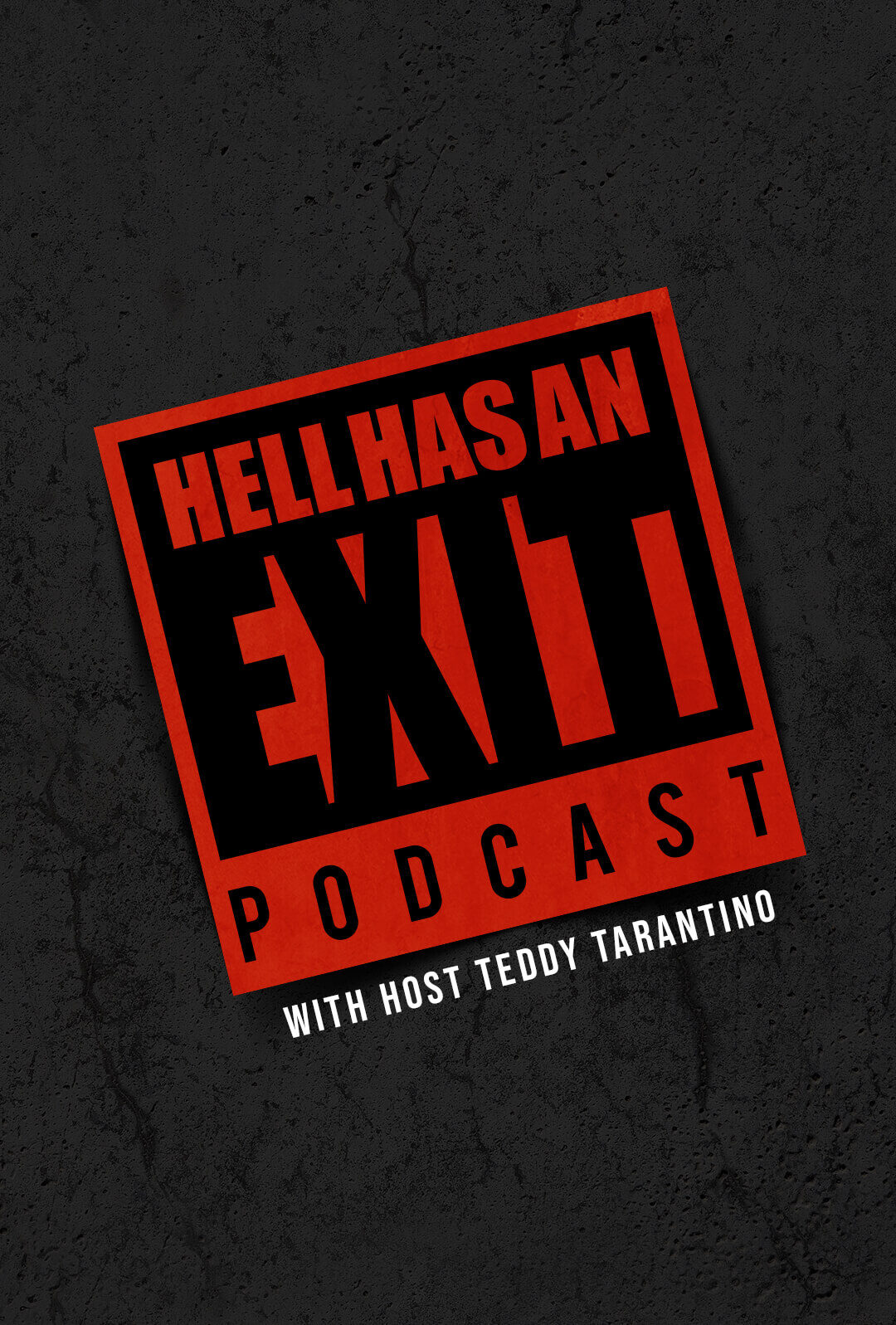 ---
Featuring:
---
Subscribe:
Don't Let Addiction Keep you Trapped!
Hell Does Have An Exit
Tune in on your
Favorite Service
Hell Has an Exit Podcast is a display of resilience of the human spirit. Our host Teddy Tarantino was addicted at the age of 14. Lost and suicidal he found his own exit in hell by getting clean at 17 and involvement in a 12 step program. Since then Teddy has dedicated much of his life helping other addicts find the Exit. On this show Teddy interviews individuals who have fought similar battles- emotionally raw, vulnerable and uncut.