"You Are Not Crazy, You're An Addict" Ft. Calvin S.
"You Are Not Crazy, You're An Addict" Ft. Calvin S.
Today on Hell Has an Exit Teddy Invites a very special guest by the name of Calvin S. Calvin was born in South Carolina and adopted at the age of 2 after his mother was murdered by a serial killer. He lived his life with this pain deeply rooted in his soul and as he put it – he was "going through life with a victim mentality." For the most part, Calvin was always a functional addict. He had a job, a family and was caught up in a cycle of succeeding a little and then messing it all up. It wasn't until Calvin was around 31 years old that addiction clung on and sunk its sharp fangs deeply into every part of his life. While Calvin was using, his 9-year-old daughter wrote him a letter letting him know how he made her feel after he didn't show up for Christmas. At first the letter pushed him further into the darkness but in the end when he had absolutely nothing left but this letter in his wallet, Calvin hung on to every word for dear life. It was that letter that helped him get clean. Calvin's story is truly one of commitment and the real-life example of how a 12-step program can save and change lives. Calvin has 21 years of sobriety. Today he is married and happily gives himself to the program. Through his recovery he has taken over 20 sponsee's through the 12 steps, has rekindled his relationship with his children, and together with his wife fosters children who need love and care until their families are able to take them back. Don't miss this uplifting and inspirational episode of Hell Has an Exit with a true champion of the 12-step program Calvin S.
---
Listen to this Episode on:
---
---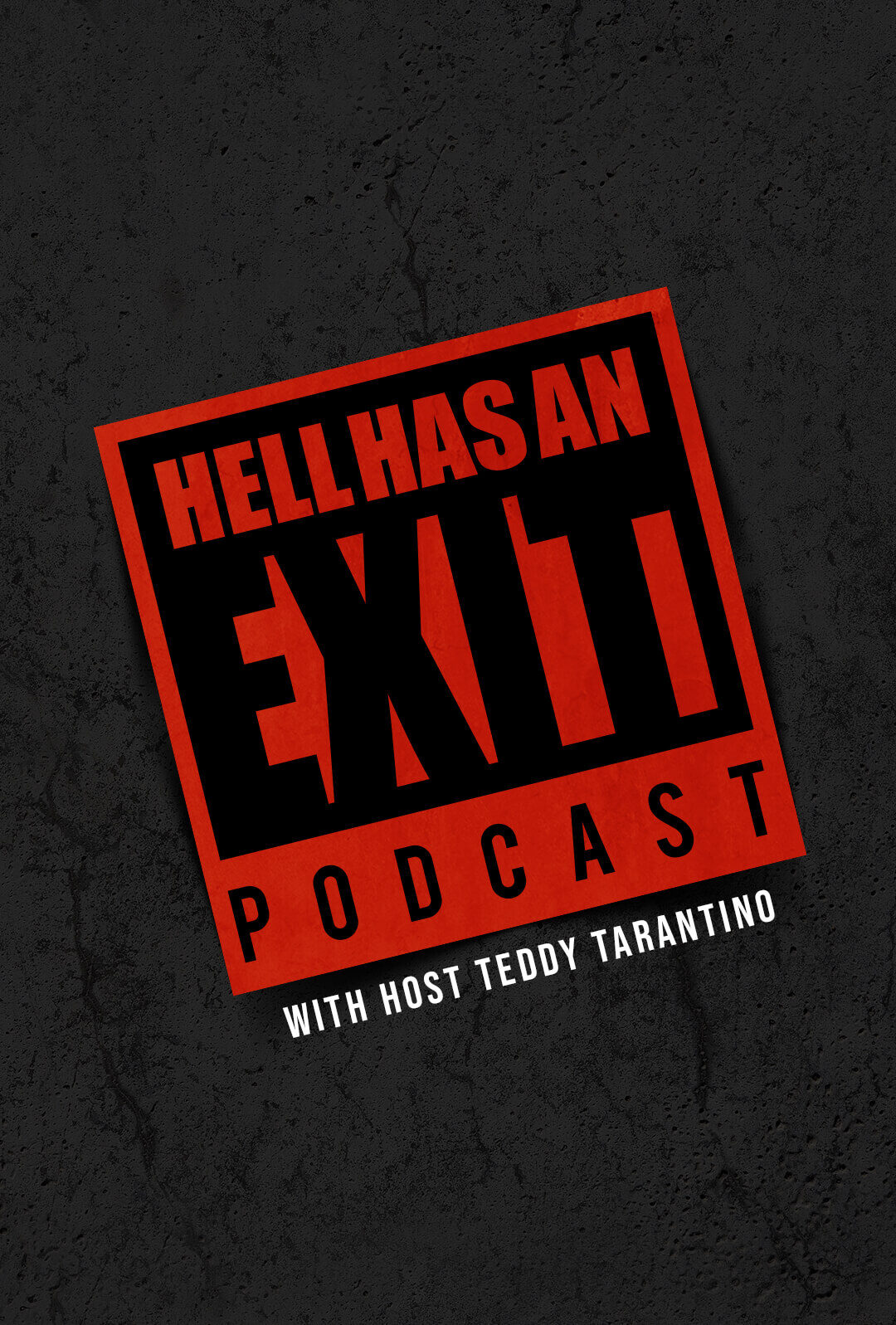 ---
Featuring:
---
Subscribe:
Don't Let Addiction Keep you Trapped!
Hell Does Have An Exit
Tune in on your
Favorite Service
Hell Has an Exit Podcast is a display of resilience of the human spirit. Our host Teddy Tarantino was addicted at the age of 14. Lost and suicidal he found his own exit in hell by getting clean at 17 and involvement in a 12 step program. Since then Teddy has dedicated much of his life helping other addicts find the Exit. On this show Teddy interviews individuals who have fought similar battles- emotionally raw, vulnerable and uncut.